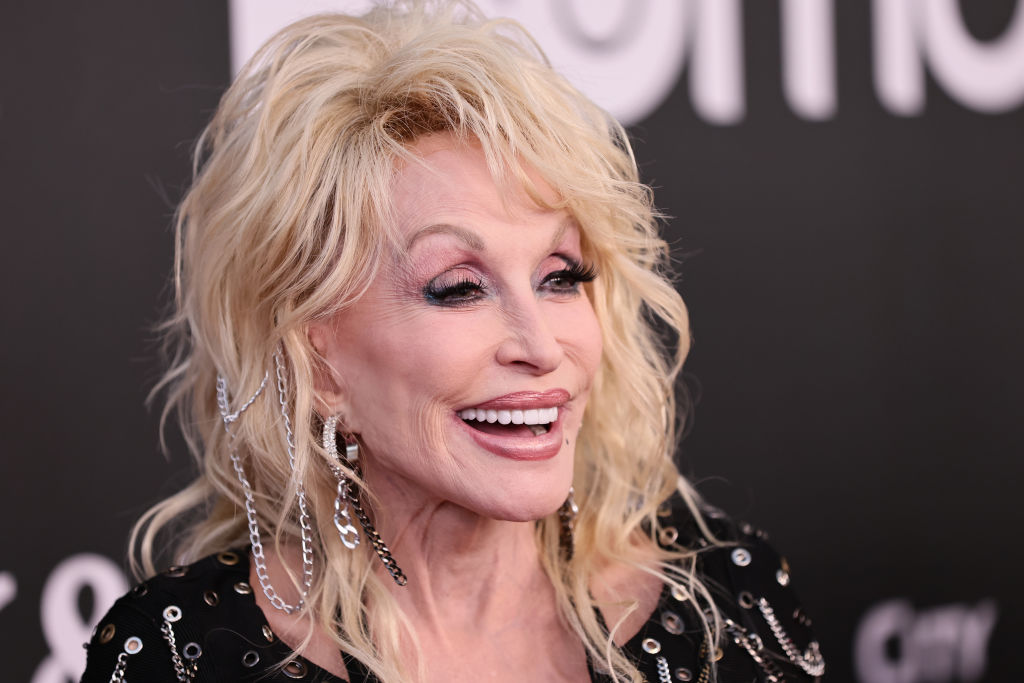 Last year, Dolly Parton was inducted into the Rock And Roll Hall Of Fame, an honor she initially balked at after she asserted that she didn't make rock 'n' roll music. She ended up accepting the award, though, and the whole incident led her to set out to record a rock album of her own. She has already said she wants to reunite Led Zeppelin's Robert Plant and Jimmy Page on it — we'll see if that happens! But it seems like a guest list is starting to come together and, because it's Dolly Parton, it sure is a doozy.
Parton was on The View this week, and she talked about some of the big names that are in the works for the upcoming album. Paul McCartney, Stevie Nicks, John Fogerty, Steve Perry, and Steven Tyler have all apparently already recorded their contributions. It was said that the album would include covers of "Stairway To Heaven" and "(I Can't Get No) Satisfaction." When asked if Mick Jagger would be on it, Parton said she was trying to get him, but that "Pink and Brandi Carlisle are singing on that particular song with me."
Another name floated … Cher. "We got a lot of great artists, iconic singers that will be on with us," she said. "I'm even going to have Cher on, I've been getting a song for her, we've been trying to get the right thing together…" Here's the interview:
Parton is releasing a new song tomorrow, separate from the rock album. It's a collaboration between Parton, Belinda Carlisle, Cyndi Lauper, Gloria Estefan, and Debbie Harry called "Gonna Be You" for the soundtrack to the film 80 For Brady.