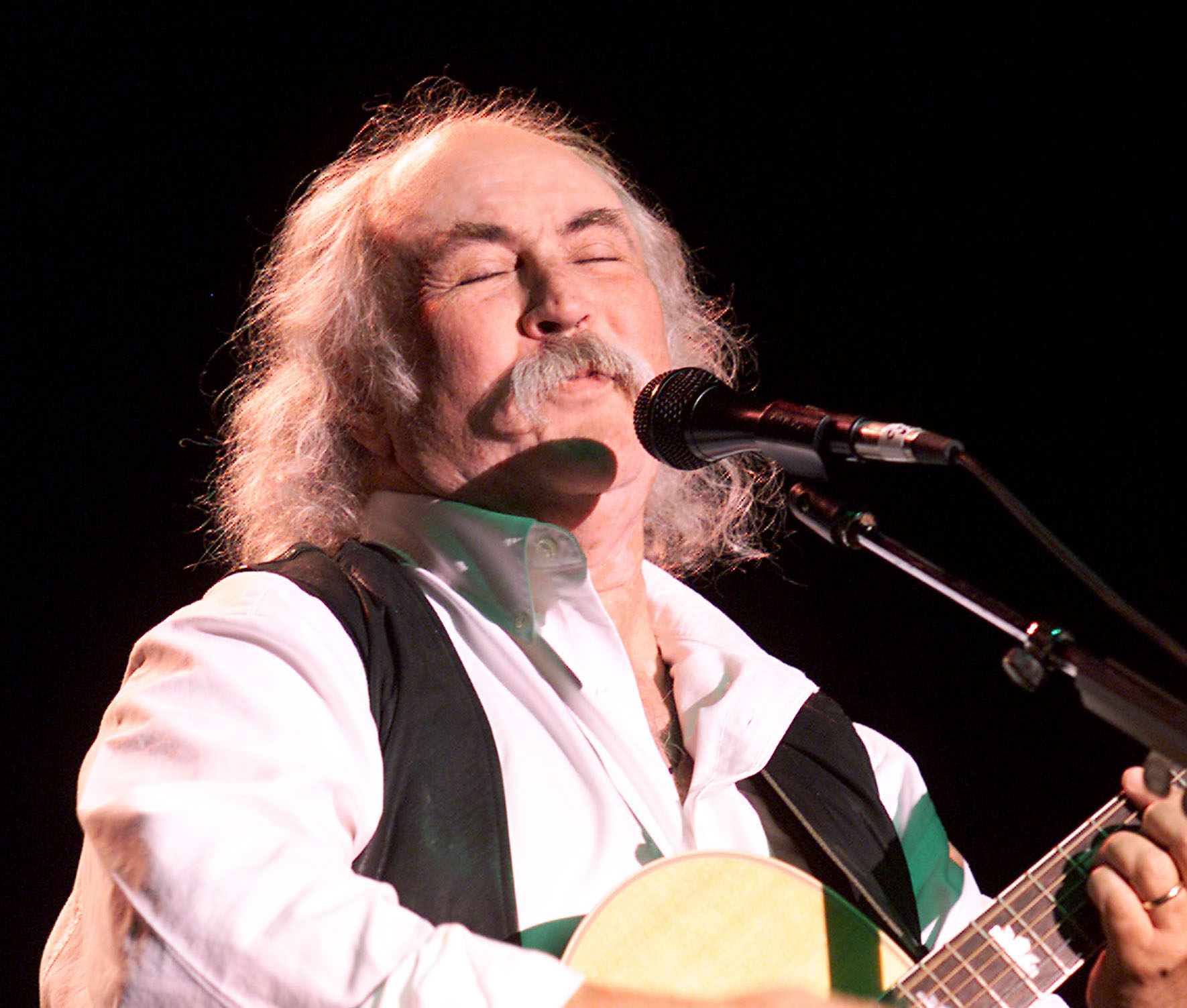 David Crosby, the legendary singer-songwriter and member of influential folk-rock bands including the Byrds and Crosby Stills & Nash, has died at age 81. His family issued the following statement:
It is with great sadness after a long illness, that our beloved David (Croz) Crosby has passed away. He was lovingly surrounded by his wife and soulmate Jan and son Django. Although he is no longer here with us, his humanity and kind soul will continue to guide and inspire us. His legacy will continue to live on through his legendary music. Peace, love, and harmony to all who knew David and those he touched. We will miss him dearly. At this time, we respectfully and kindly ask for privacy as we grieve and try to deal with our profound loss. Thank you for the love and prayers.
Crosby was born in Los Angeles in 1941. His father was the Oscar-winning cinematographer Floyd Crosby. He starred in stage musicals in high school and briefly studied drama in college before dropping out to pursue a music career. He formed a folk duo with Terry Callier, performing in Chicago and New York's fabled Greenwich Village scene. It was through Callier that Crosby met Roger McGuinn, who invited him to return to LA and join the band that became the Byrds with Gene Clark, Michael Clarke, and Chris Hillman.
With the Byrds, Crosby helped carve out a radical new folk-rock sound, jangly and psychedelic and laced with harmony. The band became sensations in Hollywood and quickly became pop stars, hitting #1 with their covers of Bob Dylan's "Mr. Tambourine Man" and Pete Seeger's "Turn! Turn! Turn!" As their influence spread throughout the mainstream, the Byrds pivoted toward more experimental forms of psych and country. As the '60s rolled on, a growing conflict between Crosby and his bandmates came to a head when he subbed for Neil Young at a Buffalo Springfield show in 1967, leading to his dismissal.
From there, Crosby formed Crosby, Stills & Nash with Stephen Stills of Buffalo Springfield and Graham Nash of the Hollies. Sometimes Neil Young joined in, expanding the group to Crosby, Stills, Nash & Young. CSN and CSNY's softer and more expansive spin on folk-rock proved to be just as profoundly influential as Crosby's music with the Byrds, spawning countless imitators, a #1 album in 1969's Déjà Vu, and an iconic protest song in 1971's "Ohio." The CSN era saw Crosby falling into significant drug abuse issues that continued for decades.
Meanwhile, at the dawn of the '70s, Crosby began a lengthy and prolific solo career. In addition, he kept recording and performing with Nash as Crosby & Nash. Over the years he also collaborated with members of the Grateful Dead and Jefferson Airplane, Phil Collins (who paid for Crosby's 1994 liver transplant), David Gilmour, and others. In 2014, he returned from a 20-year break between albums with Croz, sparking a late-career renaissance. In addition to staying busy musically into his eighties, he could always be counted on for a cantankerous interview quote and a full-throated endorsement of the musicians he liked. He was a true original until the end.
Graham Nash has paid tribute with this statement:
It is with a deep and profound sadness that I learned that my friend David Crosby has passed. I know people tend to focus on how volatile our relationship has been at times, but what has always mattered to David and me more than anything was the pure joy of the music we created together, the sound we discovered with one another, and the deep friendship we shared over all these many long years. David was fearless in life and in music. He leaves behind a tremendous void as far as sheer personality and talent in this world. He spoke his mind, his heart, and his passion through his beautiful music and leaves an incredible legacy. These are the things that matter most. My heart is truly with his wife, Jan, his son, Django, and all of the people he has touched in this world.