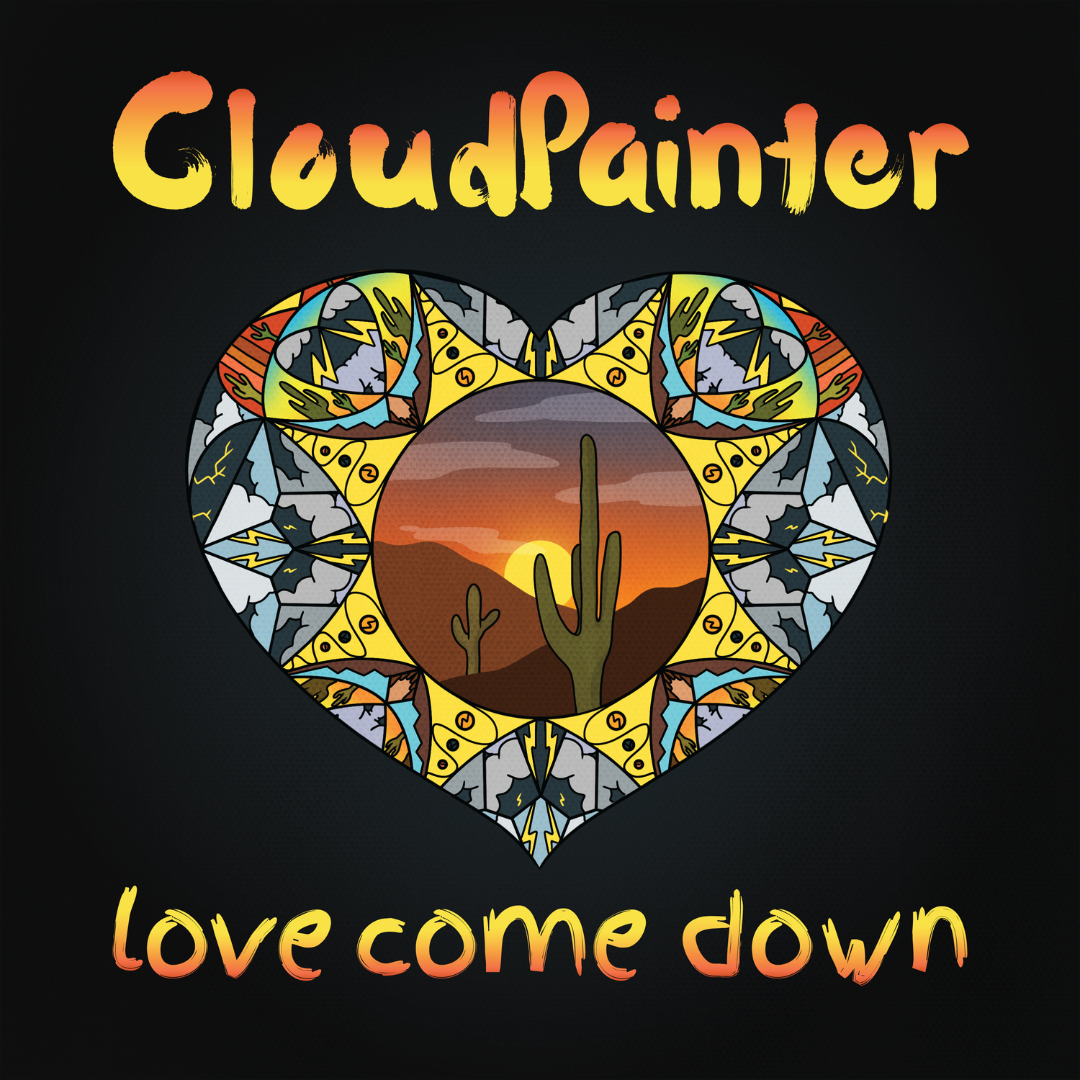 Arizona Folk-Rock band, CloudPainter, takes listeners back to a time when music actually made sense. The up-and-coming group makes an impressive debut with "Love Come Down," a song that carries hope for the future and at the same time reminds the audience of the nostalgic days that people have been longing for.
The new single tells the story of "how their circle of friends met in the desert and came together on a years-long musical journey. The musical journey started in a place called the Discovery Gallery, an eclectic room of exotic percussion and unique instruments with regular jams and songwriting sessions."
Consisting of RJ Cloud (Vocals/Keyboard/Guitar), Liz Painter (Vocals/Keyboard/Guitar), Steve Smith (Bass Guitar), and Josh Sailor (Percussions), CloudPainter, revives old-school music, inspired by icons such as Fleetwood Mac, Tom Petty, Stevie Nicks, Pink Floyd, and many others.
RJ Cloud and Liz Painter instantly lure in the listeners with their hypnotizing vocals, singing: "Something set you off/ Did you take it for granted/ Or leave it all behind/ Staring into this desert sky/ And wishing upon a star/ That this life will take you far/ Is love gonna come down and carry you away someday?/ Do you believe we can fly/ Through a beautiful sky/ In the middle of the night."
"Love Come Down" is only a glimpse into the promising future of the Arizona band. Incorporating Southern Rock, R&B, and Psychedelia, CloudPainter breaks the boundaries of genre, delivering the ultimate combination of reflective lyrics and wistful melodies.
Listen to "Love Come Down" here: