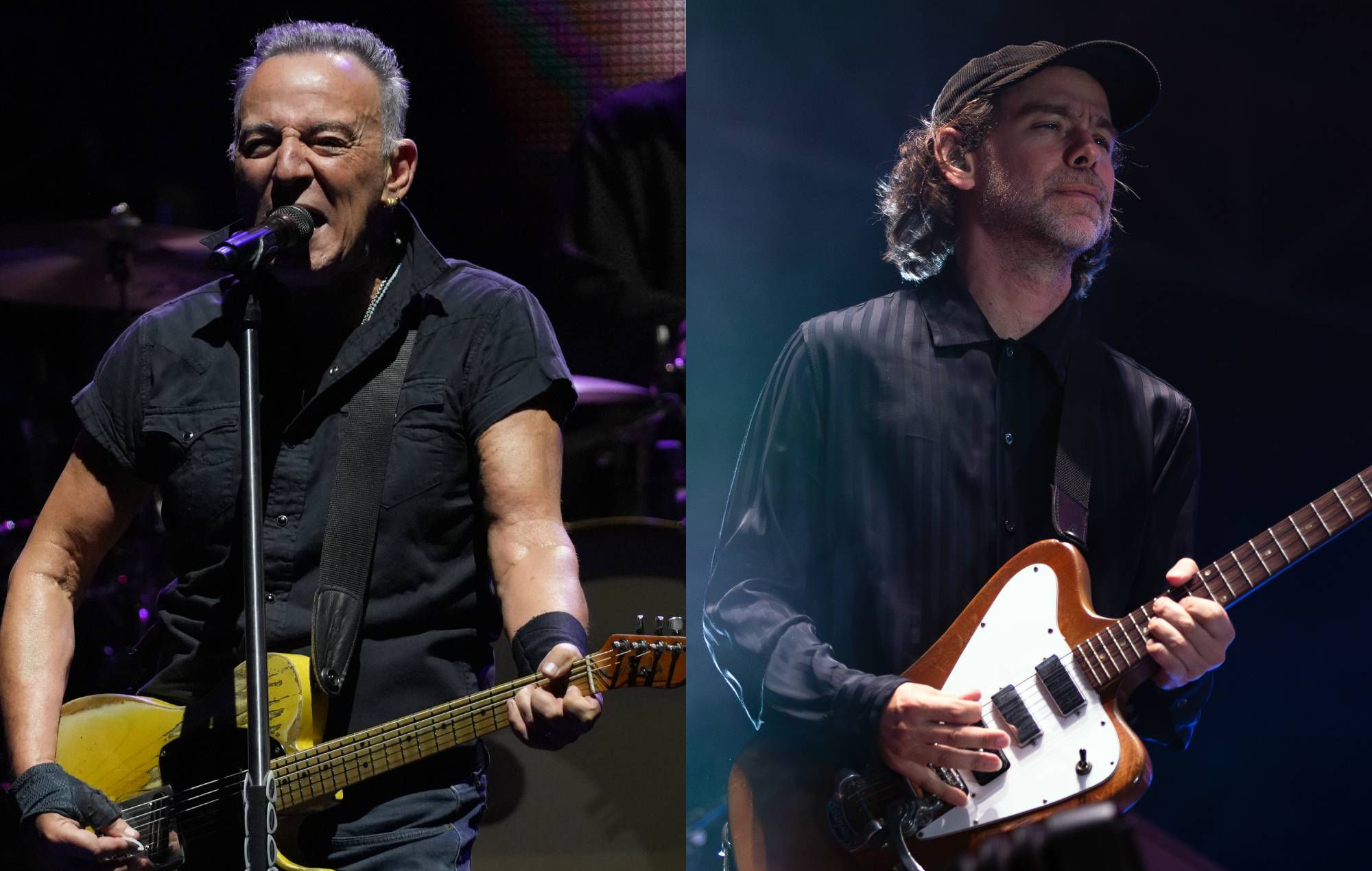 Bruce Springsteen has shared a new single, 'Addicted To Romance', which was co-produced and orchestrated by The National's Bryce Dessner.
The single was recorded for the soundtrack of the new Rebecca Miller film She Came To Me and also features vocals from his wife, and member of the E Street Band, Patti Scialfa. The National touring members Benjamin Lanz and Kyle Resnick also appear on trombone and trumpet respectively.
"When Rebecca asked me about working on a song for the end credits, I immediately thought (perhaps unrealistically!) that it would be incredible to ask Bruce Springsteen to write a song," Dessner said [via SPIN]. "Rebecca agreed, and we sent the film to Bruce, and, to our surprise and delight, he responded very positively. Shortly after, Bruce sent us a demo of the song he wrote inspired by the film, which felt like an instant classic the minute we heard it."
Continuing, Dessner said, "as a lifelong Bruce fan, along with my bandmates, he is one of our biggest influences, it was a dream to work on this song with Bruce, and he was incredibly generous and open to my ideas and contributions."
Check out 'Addicted To Romance' below:
The film stars Peter Dinklage as a composer married to Anne Hathaway, who has an affair with Marisa Tomei while he's attempting to deal with writer's block.
Meanwhile, The Boss recently was forced to postpone all his remaining 2023 tour dates citing his continuing battle with peptic ulcer disease.
A statement notes that while Springsteen has "continued to recover steadily", he has been advised to "continue treatment through the rest of the year" per consultations with his doctor.
The statement included a personal note from Springsteen himself, who thanked "friends and fans" for their "good wishes, encouragement, and support". He added: "I'm on the mend and can't wait to see you all next year."