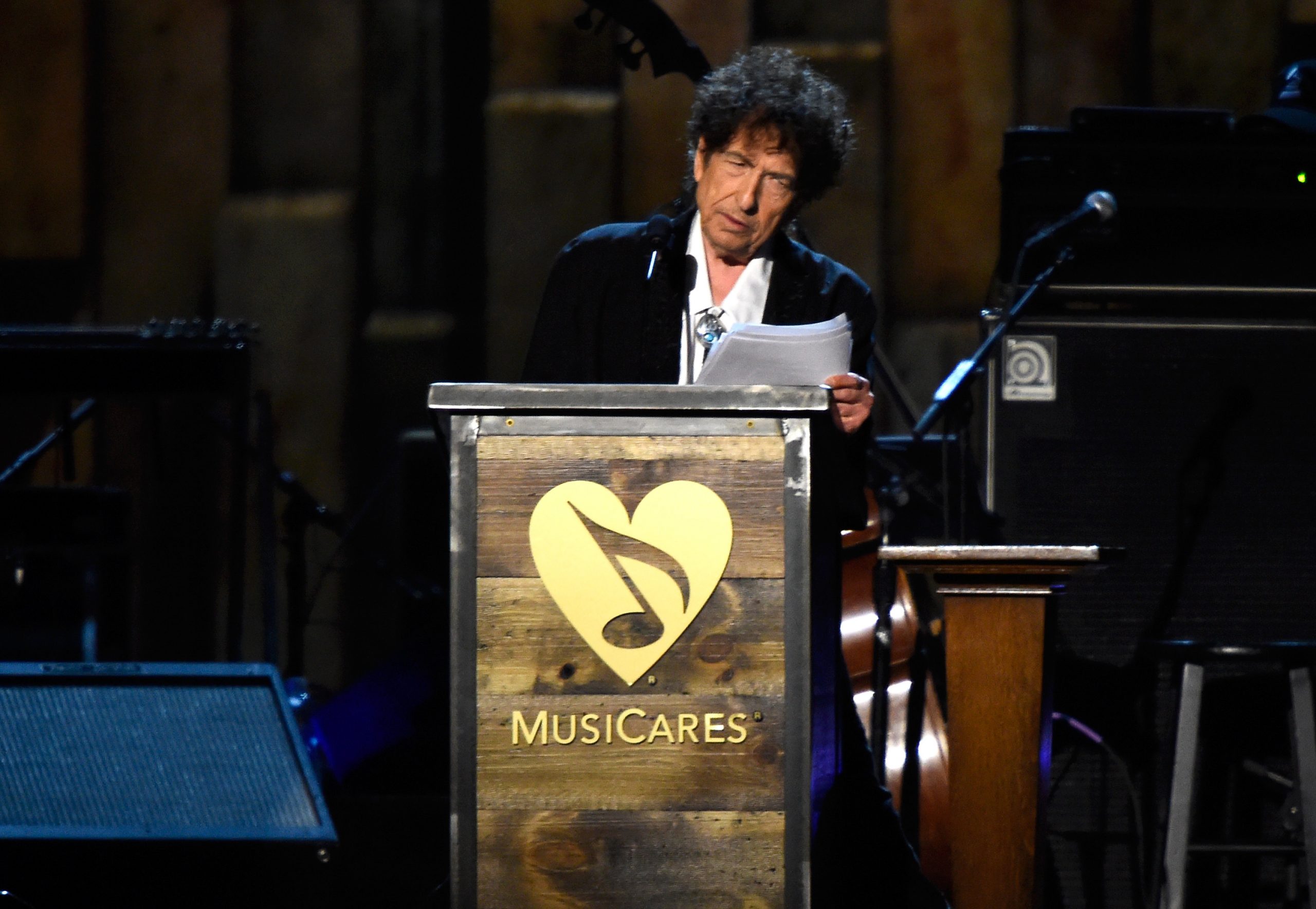 Way back in pre-pandemic 2020, Timothée Chalamet was cast as the lead in director James Mangold's Bob Dylan biopic. Three and a half years later, the movie is finally moving toward production under the title A Complete Unknown. We recently learned Chalamet will do his own singing for the film, and now we know Dylan himself offered extensive notes to Mangold.
As IndieWire points out, Mangold — who also directed the new Indiana Jones And The Dial Of Destiny — went on the Happy Sad Confused podcast to discuss the film. "I've spent several, wonderfully charming, days in [Dylan's] company, just one-on-one, talking to him. I have a script that's personally annotated by him and treasured by me. He loves movies. The first time I sat down with Bob, one of the first things he said to me was, 'I love Copland'" — a reference to Mangold's 1997 film starring Sylvester Stallone.
Mangold explained that Dylan has been actively involved in the movie, he suspects, because it isn't a traditional biopic:
By the way, it's not really a Bob Dylan biopic. The reason Bob has been so supportive of us making it is it's about, as in all cases I think of the best true-life movies are never cradle to grave, but they're about a very specific moment. In this case, it might sound Altman-esque, but it's a kind of ensemble piece about this moment in time, the early '60s in New York, and this 17-year-old kid with $16 in his pockets hitchhikes his way to New York to meet Woody Guthrie who is in the hospital and is dying of a nerve disease.

And he sings Woody a song that he wrote for him and befriends Pete Seeger, who is like a son to Woody. And Pete sets him up with gigs at local clubs and there you meet Joan Baez and all these other people who are part of this world, and this wanderer who comes in from Minnesota with a fresh name and a fresh outlook on life, becomes a star, signs to the biggest record company in the world within a year, and three years later, has record sales rivaling the Beatles.
Mangold says the movie focuses on how Dylan caused upheaval in the folk scene: "It all has tremendous relevance even now because of the way we are all so tribalized with rules about what our music should be, about what our rules are, how we speak, how we express ourselves. And Bob from the beginning has always been someone who is always pressing against those boundaries." Watch the relevant excerpt from the podcast below.