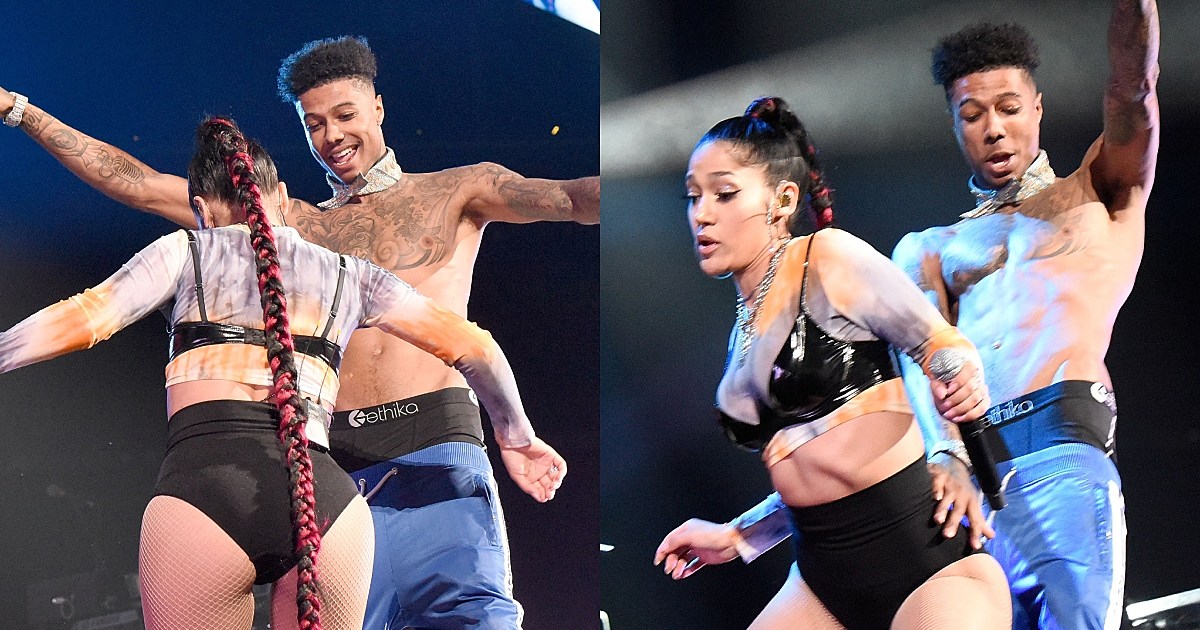 Blueface has made a very lucrative side hustle with OnlyFans.
Last night (Jan. 16), Blueface shared how much he's made on the platform with his fans on Instagram. Posting a screenshot of his profits on the site, the Cali rapper showed that he's bringing in a solid five-figures on a monthly basis sharing exclusive content on the subscription-based service. In total, the "Thotiana" rhymer has made $798,800.26.
"If you can find a way on only fans without showing your private parts, I highly recommend. Crazy work good salary," Blueface captioned the post.
In a follow-up post, he offered to assist others make their OnlyFans dreams come true.
"If you actively on [right now] subscribe to my page and DM me a free link to your page. I'm following back the first 100 users to help you get noticed and hopefully my subscribers will become your subscribers," he wrote.
He later added: "Side note: Nothing wrong with showing your private parts on there tho. I ain't knocking the hustle. Shit, my private parts is online for free. I'm just not promoting that to my audience. None personal."
Several rappers have been taking the OnlyFans route, with Bhad Bhabie being the most vocal about sharing her profit margins. Last April, she showed proof that she'd made $50 million on the platform since launching an account on her 18th birthday. Last week, she went viral for saying the initial subscribers should be in jail in a resurfaced interview.
Most recently, Iggy Azalea launched an OnlyFans page, announcing the move with a steamy Instagram promo. She's rumored to have made over $300,000 in her first day on the service.
See Blueface Showing Off His OnlyFans Profits Below
See Rappers With an OnlyFans Account