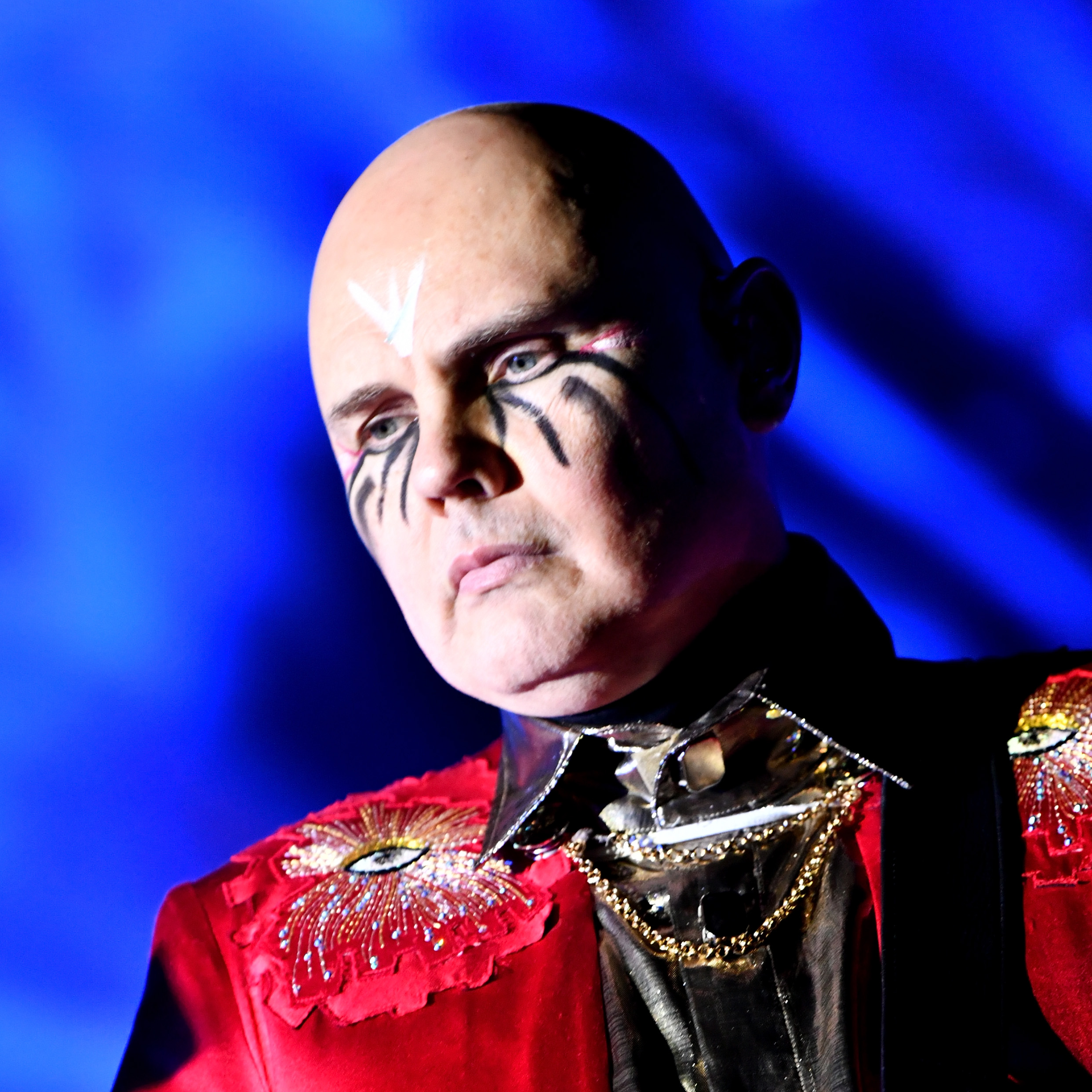 After a rollout lasting many months, the Smashing Pumpkins released their massive new rock opera ATUM today. It almost leaked six months early thanks to a hacker who successfully gouged Billy Corgan for a hefty ransom. Corgan discussed the incident today on Audacy's Klein. Ally. Show. at the KROQ studios in Los Angeles.
As Corgan explained it, a fan contacted him to let him know nine songs had leaked, "and they were all probably the most catchy, single-y type songs." Corgan continued, "Somehow, some hacker was offering the files for money, and we were able to trace it, and pay off, and keep it from leaking… and the FBI got involved." The payment came "out of my pocket, unfortunately."
Corgan seemed amazed at what kind of music the hacker had obtained: "They strangely had stuff… I don't know how they got what they got." He elaborated, "What we were able to do was stop the leak from happening. It was a mercenary person who would hack somebody… they had stuff from other artists. It wasn't some Pumpkins fan… and somehow they gave some information that allowed the FBI to track them."
Corgan now suspects the operation has gone kaputt: "I don't know the end result of it yet. They had stuff that was shocking to me, classic stuff from bands in the past probably doing re-issues. I don't think any of that stuff's leaked out, so whatever happened it all got shut down."
Hear Corgan discuss the hacking incident below.
Wonder if the hacker had any Yeat.