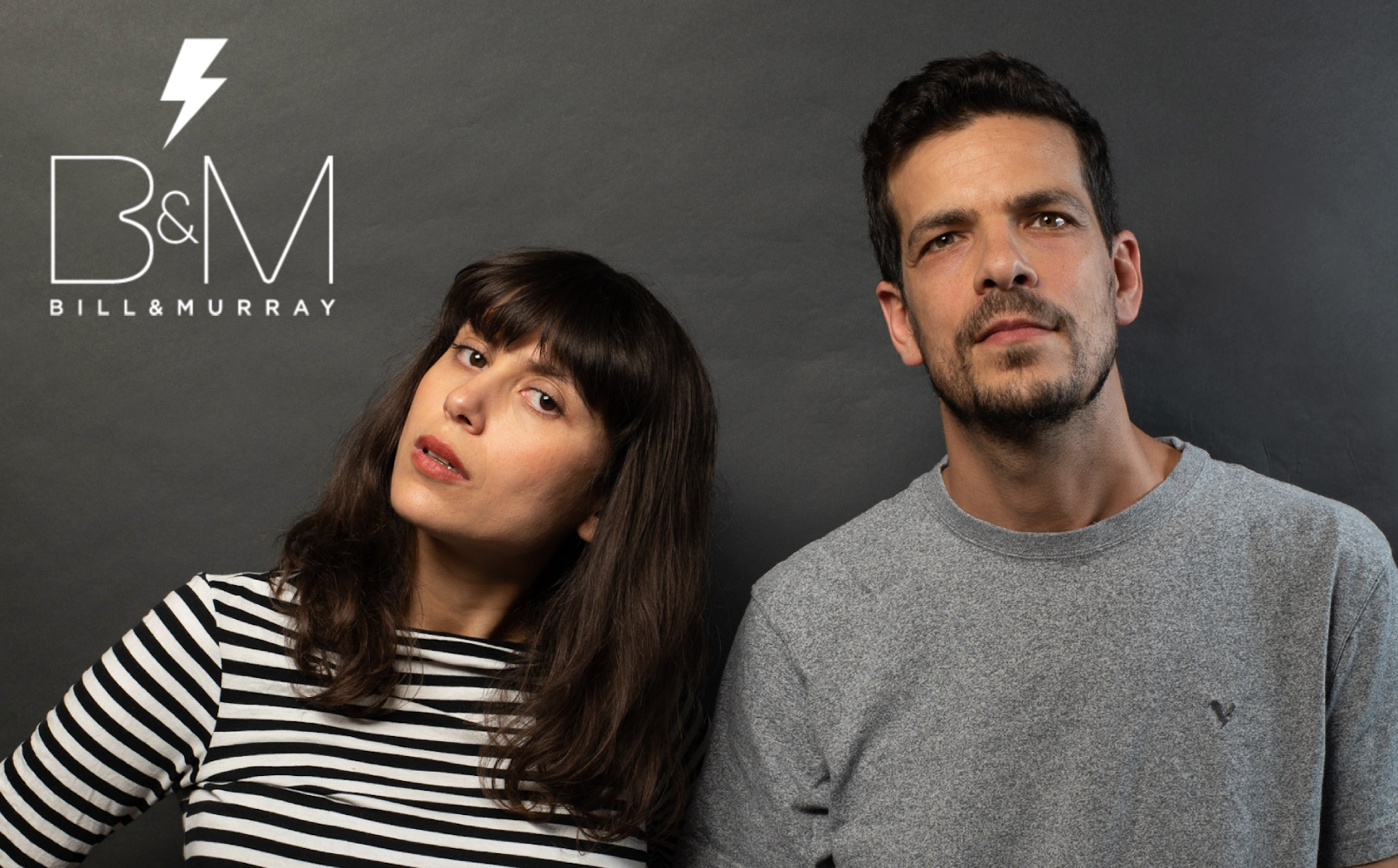 Tel-Aviv based artists David Blau and Stella Gotshtein return with the self-expressive song "Rolling Stone." Bill & Murray wrote the track in the midst of an identity dilemma. The pair reflect on finding it hard " to self-define yourself, to truly care about something and know who you are and what you stand for."
Bill & Murray are grateful and glad that people are connecting with "Rolling Stone." With its flawlessly arranged synths and contemplative lyrics, the song appeals to the public and is both entertaining and enlightening. "I don't make a fuss/ I don't care much about much/ cuz baby, I'm just a rolling stone," sings the duo, implying the fickle nature of human beings.
Blau and Gotshtein introduce a new approach to their signature '80s synth pop sound. The two reveal, "…we're taking a step away from the 80's synth-pop scene on this single. We love the 80's pop vibe but both of us released music in a wide range of genres and are far from sticking strictly to the 80's synth-pop scene."
The songwriters admit that "On our first record we use a very old kawai keyboard in a very dominant way, just because we found the sound it produces to be very atmospheric, and it gave the record a very 80's synth vibe. In this upcoming record we want more of a diverse sound and we approach each song in a new way, just trying to find what makes the song shine the brightest."
Bill & Murray have been working on new material over the last two years. The band plans to release new songs and music videos in the upcoming months. Inspired by notable musicians like Gary Numan and Rock legends such as The Cure, The Stone Roses, and Joy Division, Gotshtein and Blau make sure to always enjoy the work process and not lose their love of the craft along the way.
Listen to "Rolling Stone" here: