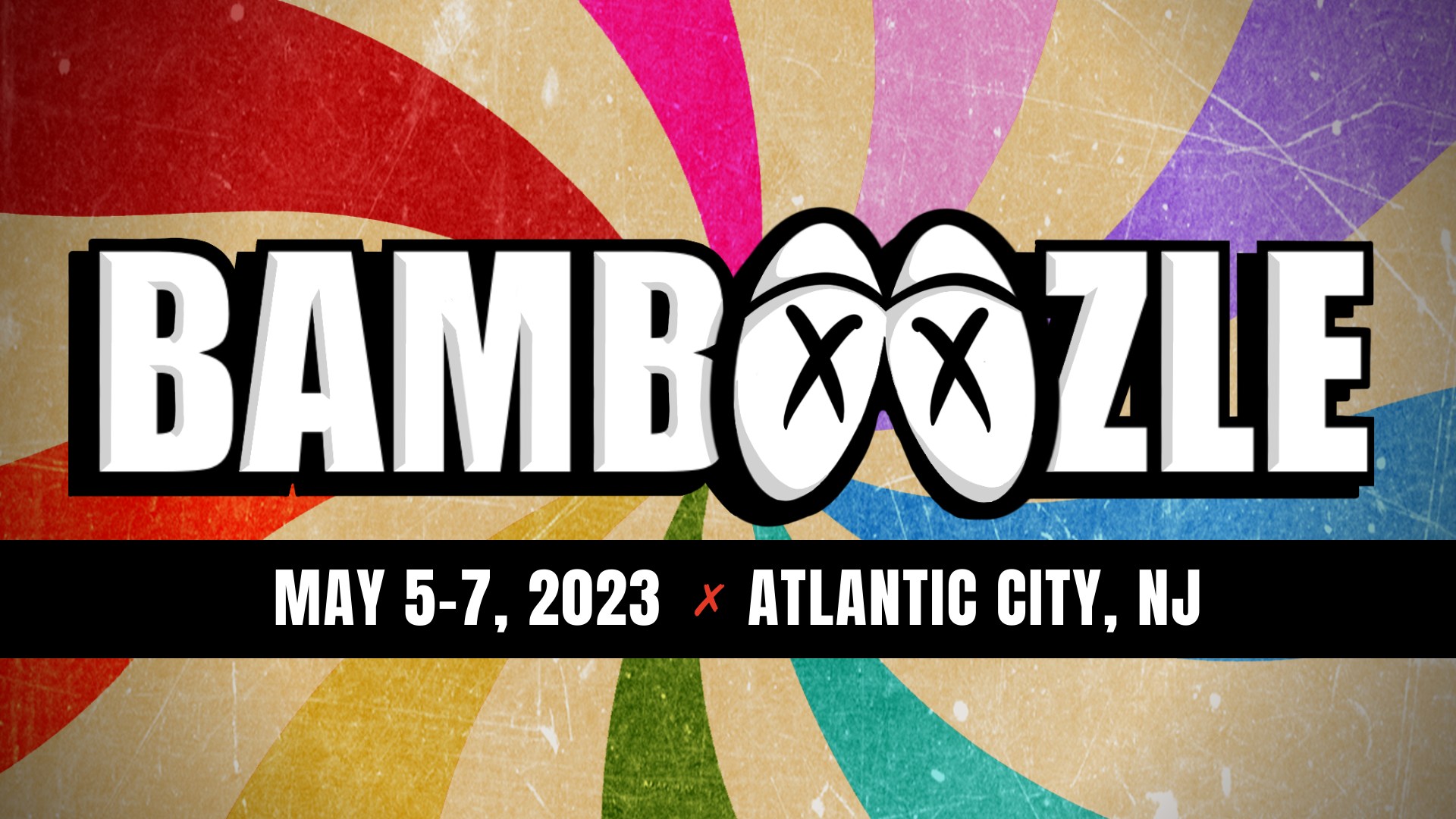 From 2003-2012, the New Jersey music festival known as the Bamboozle emerged as a showcase for the rising-and-then-cresting MySpace emo wave, and it was successful enough to spin off sister festivals and the touring Bamboozle Roadshow. (Our own Tom Breihan reflected on his experience at the 2006 edition of the festival in a column a few years back.) This year, there were plans to bring the Bamboozle back, just in time for the fest's 20th anniversary. It's not going to happen; Bamboozle 2023 has been canceled.
The Bamboozle 2023 was scheduled to take place a week from now, from May 5-7, at Bader Field in Atlantic City. When the fest revealed the second phase of its 2023 lineup in January, founder John D'Esposito issued a statement noting that "the festival will not have high priced headliners, as we brought it back to how it started." Instead, it presented a mix of emo throwbacks like Say Anything and Saosin, nu-metal throwbacks like Limp Bizkit and Papa Roach, rising hardcore stars like Scowl and the Callous Daoboys, and a load of rappers such as Rick Ross, Ice Spice, Joey Bada$$, BabyTron, and A Boogie.
The run-up to the festival was not going smoothly. Last week, the a Philadelphia Inquirer feature catalogued the conflicts between Bamboozle promoters and fans, including 21 complaints filed with the New Jersey Division of Consumer Affairs ranging from false advertising to refund requests:
In social media postings — including on Scamboozle, an anonymous Instagram account started in February that now has nearly 1,000 followers — fans say Bamboozle festival organizers used false advertising to sell pricey early-bird tickets far ahead of the festival and failed to land promised big name acts. They say Bamboozle festival founder John D'Esposito refused refund requests and trolled and cyberbullied fans who complained.

In one case, D'Esposito publicly threatened to publish the home address of a fan who had posted criticism and wrote show sponsors about D'Esposito's aggressive online measures. In online postings and on his podcast, D'Esposito promised "rewards," like upgraded tickets, show merch and VIP passes, for fans who showed up at the man's doorstep as part of an "anti-bullying fundraiser."
Now the festival has issued a statement announcing its cancellation:
After extensive discussions, we have made the heartbreaking decision to cancel Bamboozle 2023. An incredible amount of time, dedication, passion and hard work was invested into making this comeback a success. We appreciate everyone who supported this festival. Refunds should be requested at the point of purchase.
As @TheFestiveOwl notes, the festival has deleted its Twitter account. Its Instagram account remains, though the only post is the cancellation announcement.
It's funny that the disgruntled ticketholders called their IG account Scamboozle; do they not know what it means to bamboozle someone?