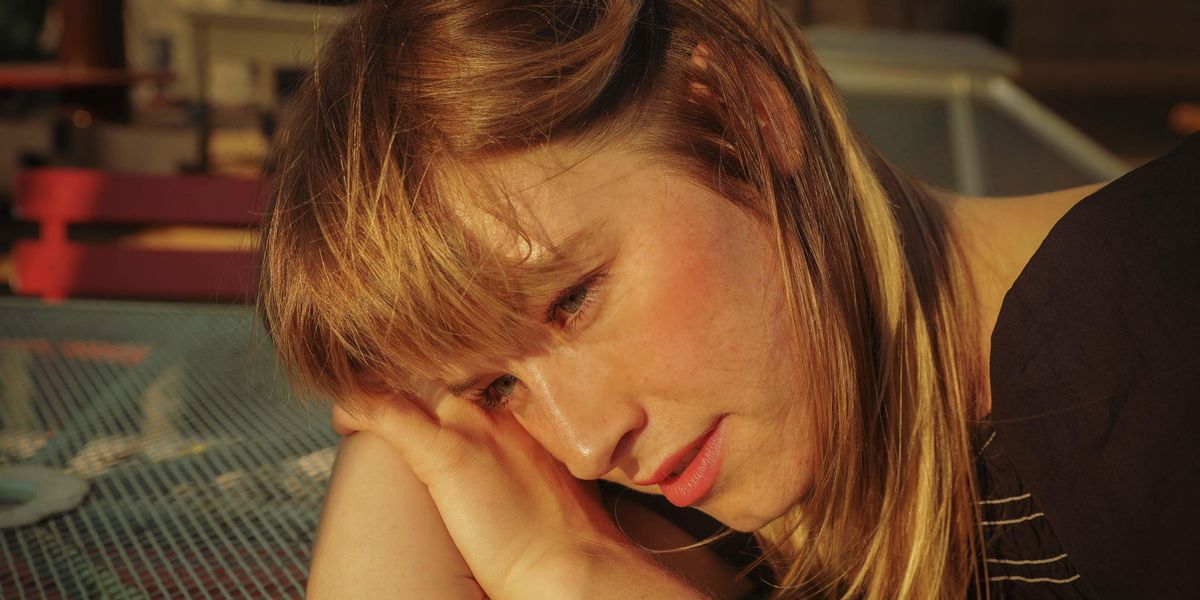 Photos and Interview by Meghan Marshall
For the last few years, Kate Bollinger has built a following with her intimate pop-folk songs and warm, retro sound. Her latest EP, Look at it in the Light, is the perfect soundtrack for a laid back summer drive. But even her more sunny-sounding songs contain introspective lyrics.
We caught up with the Charlottesville, VA native in New York to talk about songwriting and the joy of performing live.
How did you start making music? The cadence of your music is very tender and sincere. How did you find and shape your writing style?
I wrote my first song when I was eight years old. Both of my older brothers are musicians and some years after writing my first song, my oldest brother gave me a songwriting notebook for Christmas with a "guide to songwriting" he had written for me in the first few pages. In the sixth grade, my mom gave me my first guitar and taught me the chords to "Skip To My Lou": C, G, and F. I wrote as many songs as I could think of using those three chords and then made up some other ones. I wrote songs all through childhood and into adulthood. I didn't play much with other people, just wrote and played alone and made little recordings in my room. In college, I put a band together, and playing with those guys really helped me find my sound too. Almost all of the players in the first iteration of the band were jazz musicians, but I don't like to write in just one genre, so we've tried a lot of different things together: all with a pop sensibility, but some folk, indie rock, R&B. I've learned a lot from not settling too much into one type of song.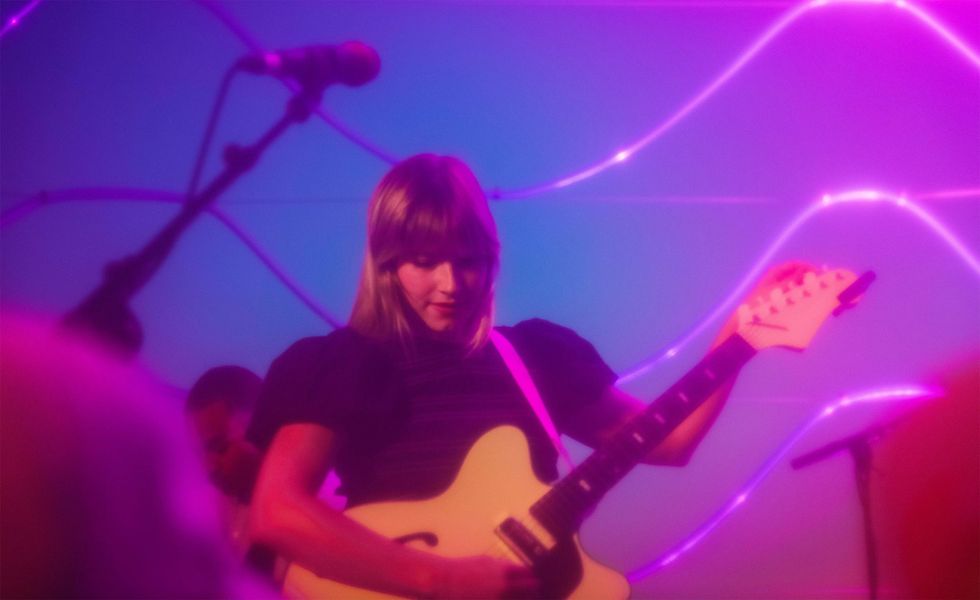 Kate Bollinger at Elsewhere in Brooklyn, NY
Are there any musicians who inspire you? What qualities do you admire about them?
There are so many musicians who inspire me. Right now I'm really inspired by Elyse Weinberg and her album from 1969, Greasepaint Smile. Her songwriting is melodic and nostalgic, her lyrics are like poetry, and her album is really dynamic.
Your recent release, "Lady in the Darkest Hour," is a tender exploration of dealing with loss, grief, and existing in a dark space. What was the process of writing this song like for you? How does music play a role in healing for you?
Sometimes writing a song can be a process that I don't finish in one sitting, but usually (for me) the ones that come out all at once and involve feeling rather than thought are the ones that feel most healing to me. My process is a little bit different for every song. This one I wrote with a friend of mine named John, who I've written with a lot. It began as a sort of loop/beat he made and I wrote a melody and lyrics to it. Once the band was all together, we re-tracked the song live.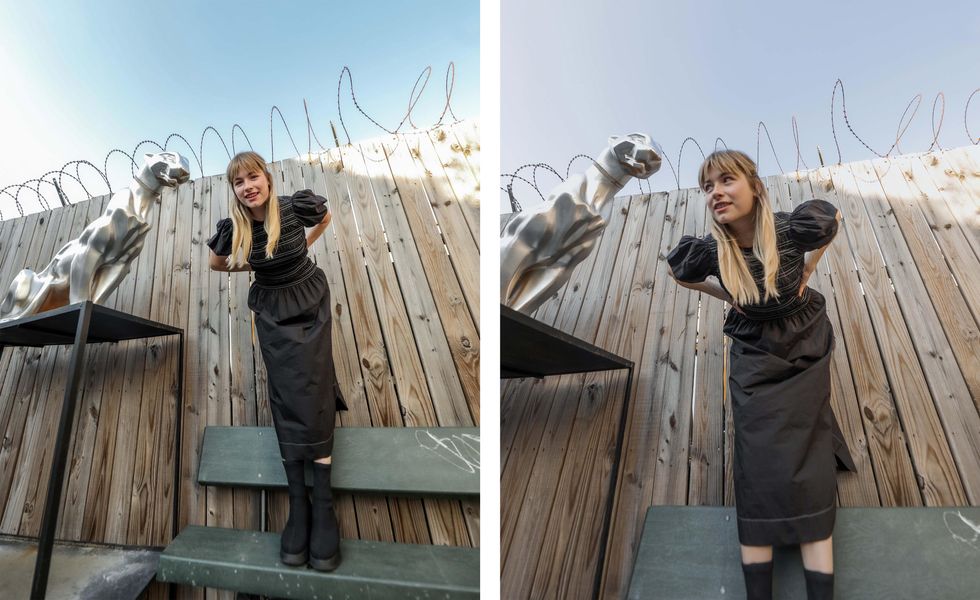 What was touring with Faye Webster like for you? How did the two of you meet?
I've loved her music for years, so it was a total dream come true! We started talking some over Instagram and then at some point I got the tour offer: the redeeming part about Instagram!
What was your favorite part of the tour?
Driving from Texas to California. I'd never been to the Southwest and it's so magical and beautiful. I loved playing in Texas and Arizona a lot too.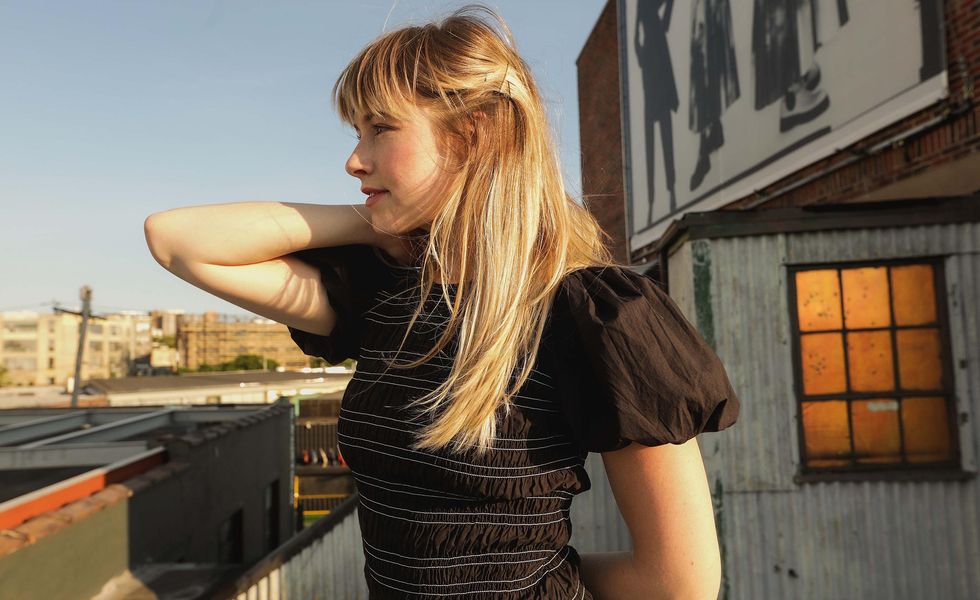 When I saw you both perform at Webster Hall, you sang with her on her song "Half Of Me." It was a beautiful, sweet moment–two angelic voices filling the space with a sense of support for one another. What was that moment like for you?
I was really unsure of how that would go. Faye asked me if I could sing that song with her maybe an hour before we did. We'd both gotten laryngitis somehow at the exact same time on tour and had to cancel some shows, but my voice came back a little sooner than hers, so she asked if I could help her sing that song. It was one of my very favorite moments of the tour.
You are now going on your own tour. What are you most looking forward to?
Playing some new songs, playing in Canada!

Kate Bollinger – Lady in the Darkest Hour (Visuals)

www.youtube.com

For more from Kate Bollinger, follow her on Instagram.