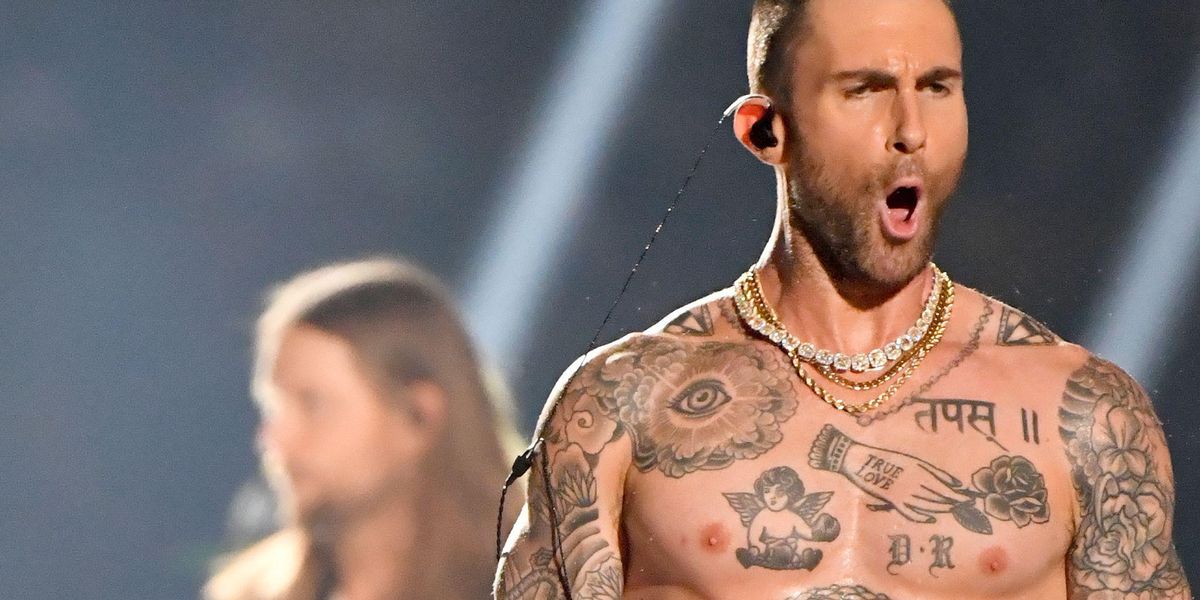 Adam Levine is no stranger to the conversation surrounding his alleged douchery.
He's often even embraced it and, like many jerks before him, repeatedly tried to gaslight the public into loving him anyway. "You're a lead singer of a hot band," Cosmopolitan frankly asked the Maroon 5 frontman in 2009. "Does that automatically make you cocky?" "A little," the singer responded. "But in a playful, not arrogant way."
In an interview with Zane Lowe this morning, the singer — who has said in previous interviews that "no one knows how planes actually work" and that he "spends most of his life naked " — told the legendary radio host, among other things, that "there aren't any bands anymore."
---
"That's the thing that makes me kind of sad, is that there were just bands," he said, apparently yearning for the days of skinny jeans and Club Penguin. "There's no [sic] bands anymore, and I feel like they're a dying breed. And so I kind of, in a weird way, as far as…I mean, there are still plenty of bands, and maybe they're not in the limelight quite as much, or in the pop limelight, but I wish there could be more of those around." Is he right? Does the expansive success of Haim or The Foo Fighters' latest album cycle not count?
While even an entire article can't possibly cover every single vapid statement Levine has ever made, there are a few highlights that stand above the rest. Here are the douchiest things Adam Levine has ever said, as we add this latest Zane Lowe interview to the mix.