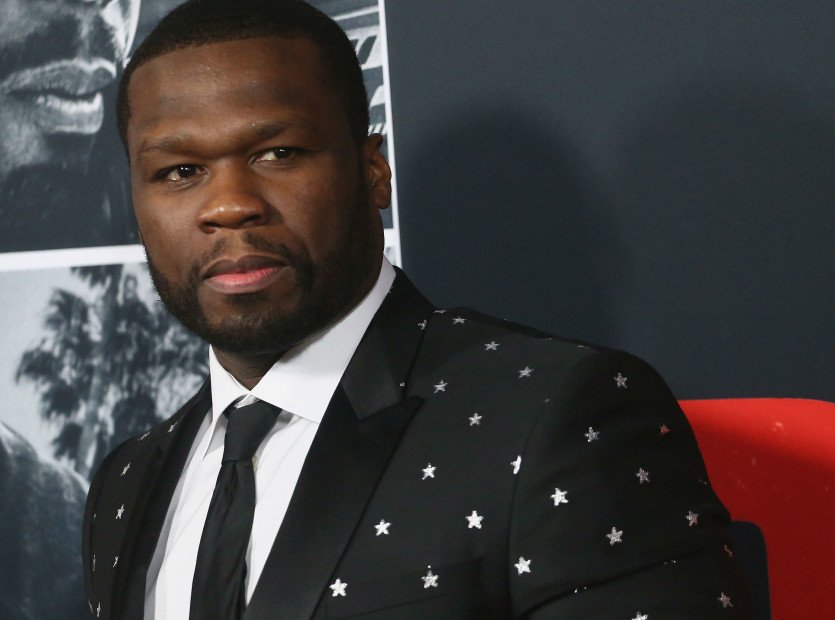 An Australian street artist who goes by the moniker Lushsux isn't letting up on 50 Cent. After painting several murals of the Hip Hop mogul in the likeness pop culture figures such as Post Malone, Donald Trump, Tekashi 6ix9ine and Oprah Winfrey, he's now moved on to Taylor Swift and a toothless Fiddy.
Although 50 initially laughed it off, it's apparently starting to get under his skin. On Friday (May 1), he shared a video clip of the toothless 50 Cent mural to his Instagram post and demanded answers.
"This is some bullshit man, but how the hell is he doing it so fast," he wrote in the caption. "alright he's talented, but why the fuck he pick me."
He added in a separate post, "This guy is painting big ass murals of me with no teeth. WTF is wrong with this guy?"
In another Instagram post, 50 shared the mashup of himself painted as Swift called "Swifty Cent" and wrote, "man look at this shit, TF is wrong with this guy he won't stop."
The For Life producer then posted yet another video clip of Lushsux painting the "Swifty Cent" mural and coupled it with a threat.
"swifty cent i'd like to hit this MF right in the back of his head while he doing this shit," he wrote alongside an angry emoji. "smash or pass."
Despite 50's perceived outrage, somewhere deep down he's likely getting a kick out of this. As actor Shane Johnson mentioned in the comments, "Dayumn. You should be flattered someone puts in this much time and talent…. those lashes are on point, bruh. What's your secret?!!"
Lushsux, who's from Melbourne, has also painted 50 wearing a Yankees hat "with no brim" and painted him as Winfrey last December. The 6ix9ine mural was completed in 2018.