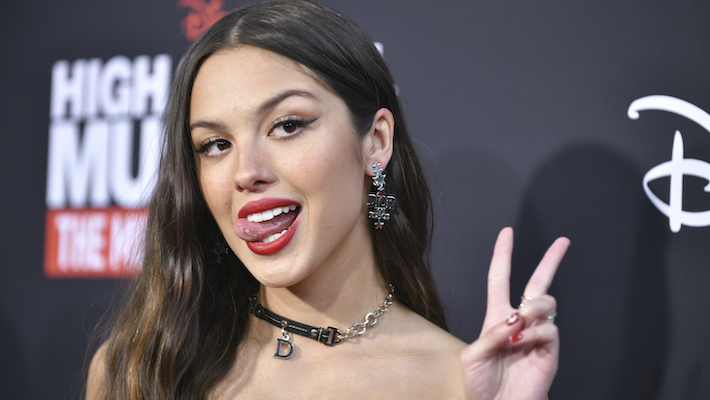 Olivia Rodrigo monopolized the weekend by dropping Guts, her long-awaited followup to her historic 2021 debut album, Sour. The album's 12 tracks only clock in at 39 minutes, but contemplating the questions the album casts requires hours.
Is "The Grudge" about Taylor Swift? We'll likely never know. Rodrigo was "surprised" to learn that some fans thought "Vampire," her lead single that debuted at No. 1 on the Billboard Hot 100, was about Swift. Even Taylor Lautner had questions about "Vampire." "Bad Idea Right?" sparked even more rumors that she's writing about either Adam Faze or Zack Bia (or both) on Guts, though an unnamed source told People that "Vampire" is not aimed at Faze.
What about "Lacy," the acoustic ballad about "the sweetest thing on this side of hell" whom Rodrigo deeply envies?
"Lacy, oh, Lacy / It's like you're out to get me," Rodrigo softly sings in the outro, on the other side of a swelling bridge. "You poison every little thing that I do / Lacy, oh, Lacy / I just loathe you lately / And I despise my jealous eyes and how hard they fell for you / Yeah, I despise my rotten mind and how much it worships you."
Is Lacy a pseudonym for one person — "dazzling starlet, Bardot reincarnate," like maybe Taylor Swift?! — or does the song clump together several people or a broader concept under the impression it's aimed at one person?
Again, we'll likely never know.
When asked about whether "Vampire" is about Swift, Rodrigo told The Guardian, "How do I answer this? I mean, I never want to say who any of my songs are about. I've never done that before in my career and probably won't. I think it's better to not pigeonhole a song to being about this one thing."
Listen to "Lacy" above.