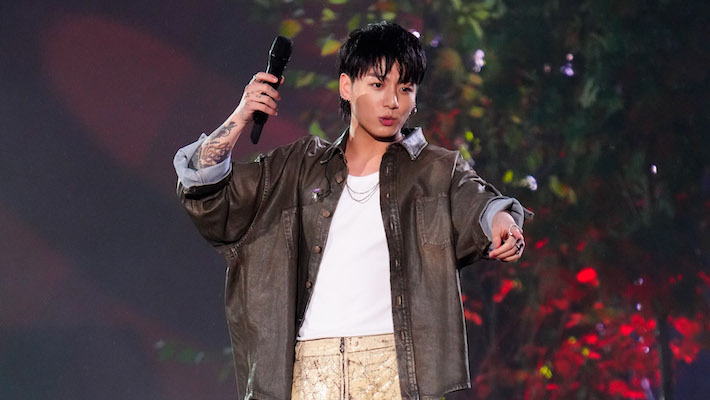 If you only looked at his work as a member of the Korean boy band BTS, Jung Kook (also known as Jungkook) would be a pop star a hundred times over. But this Friday, not only will we have his BTS catalog to judge by but we'll also have his debut solo album, Golden. The K-pop star has been rolling out the album since the summer, with his and Latto's collaboration "Seven" becoming absolutely inescapable and his Jack Harlow-featuring single "3D" showing off even more dimension. In addition to these two features, Golden looks to have a who's-who of musical guests to help Jung Kook kick off this solo part of his career.
Besides the two rappers, the album is also set to feature two of EDM's biggest names in DJ Snake and Major Lazer. While the latter will appear on "Closer To You," DJ Snake contributes to "Please Don't Change." Meanwhile, Latto is set to feature twice, with both the explicit and clean versions of "Seven" appearing on the tracklist, which you can check out below.
Golden is out 11/3 via Big Hit. Find more information here.
View the confirmed tracklist below.
1. "3D" Feat. Jack Harlow
2. "Closer To You" Feat. Major Lazer
3. "Seven" Feat. Latto (explicit version)
4. "Standing Next To You"
5. "Yes Or No"
6. "Please Don't Change" Feat. DJ Snake
7. "Hate You"
8. "Somebody"
9. "Too Sad To Dance"
10. "Shot Glass Of Tears"
11. "Seven" Feat. Latto (clean version)