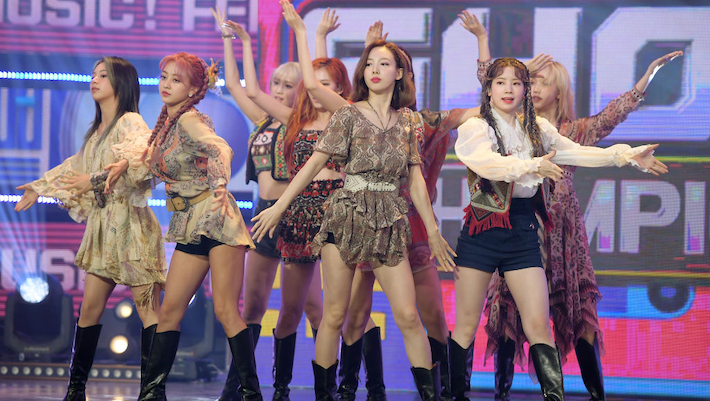 Twice have made some serious waves as a popular K-Pop girl group. Earlier this year, they dropped their twelfth EP, titled Ready To Be, and headed out on a North American tour. In total, Twice has nine girls that all play important roles in the band.
For those looking for an introduction to the band, here's what to know about who the Twice members are.
Nayeon serves as a lead dancer and singer. She is from Seoul and is the oldest member. Last summer, she dropped a solo EP titled I'm Nayeon.
Momo is from Kyoto, Japan, and is a main dancer. She is also a sub vocalist and rapper, according to KProfiles. She was also reportedly scouted after the management company saw a video of her and her sister performing.
Sana is another sub vocalist of Twice. She is an only child and succeeded at her audition for the band in April 2012.
Adding to the sub vocalist is Mina, who is also a main dancer. She reportedly joined the trainee program in 2014, according to the website.
Dahyun is a lead rapper and sub vocalist. Her favorite number is 7 because she is the seventh oldest out of the band.
Jeongyeon is a lead vocalist and has two older sisters. Her father is also a popular Korean chef.
Chaeyoung is a main rapper and a sub vocalist. Her favorite color is red and she's also reportedly close with Blackpink's Rosé.
Tzuyu is a lead dancer and sub vocalist. She is also the tallest member of the band, and her favorite color is blue.
Finally, but certainly not least, Jihyo is a main vocalist and the leader of Twice. She also had her solo debut this summer with the mini-album, Zone.