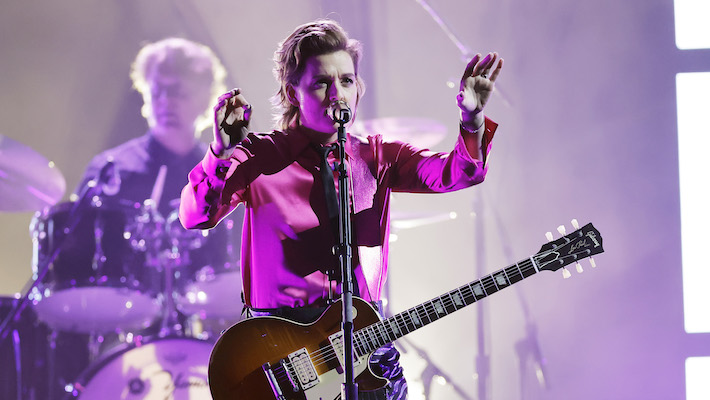 Earlier this year, Brandi Carlile gave a powerful performance of "Broken Horses" at the Grammys and collaborated with Miley Cyrus for the Endless Summer Vacation track "Thousand Miles." Now she's having fun with Pink on the Summer Carnival Tour.
From being gifted a wheel of brie onstage to pausing a song to eat chocolate, Pink has been making interesting headlines throughout the run. She's been starting her sets at 8:50 p.m., whereas Carlile has been beginning around 7:40 to perform eight songs, which includes an unexpected covers. She's done renditions of Joni Mitchell's "Woodstock" and "A Case Of You," as well as Radiohead's "Creep."
She also teamed up with Pink to tackle Sinéad O'Connor's "Nothing Compares 2 U." "When I was a little girl, my mom grew up in Atlantic City and I used to go down to the Ocean City Boardwalk with my $10 and I would make a demo tape," Pink said. "I would make a little cassette tape and imagine it was my demo for the record company."
She continued, "And it would always be either 'Greatest Love of All' by Whitney Houston or 'Nothing Compares 2 U' by Sinéad O'Connor. So in honor of Sinéad, and in honor of my very, very talented friend Brandi Carlile I asked her if she would come out here and sing this song with me."
Brandi Carlile is a Warner Music artist. Uproxx is an independent subsidiary of Warner Music Group.