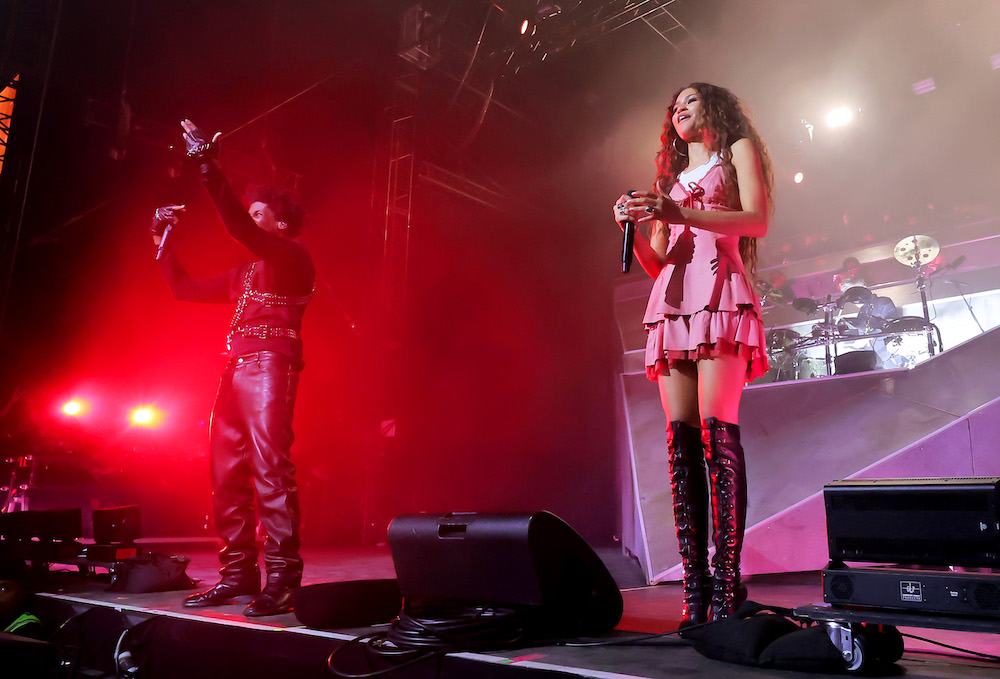 Since becoming a famous actress, Zendaya hasn't done much with music, though she started out as a singer back in her Disney Channel days. Through her work on Euphoria, though, she's found a collaborator in the producer Labrinth, who serves as the show's composer, and she's sang a number of songs in-character on the show which have later been released as singles, including "I'm Tired," which was nominated for Outstanding Original Music And Lyrics at the Emmy Awards.
Yesterday during the second weekend of Coachella, Zendaya made a surprise appearance during Labrinth's set, marking her first live performance in over seven years. She did two Euphoria-related songs: the aforementioned "I'm Tired" and "All For Us," which closed out the first season's finale.
Labrinth's Coachella set also had a surprise appearance from Sia and dancer Maddie Ziegler. For his weekend one set, he brought out Billie Eilish.
Watch Zendaya's performance below.