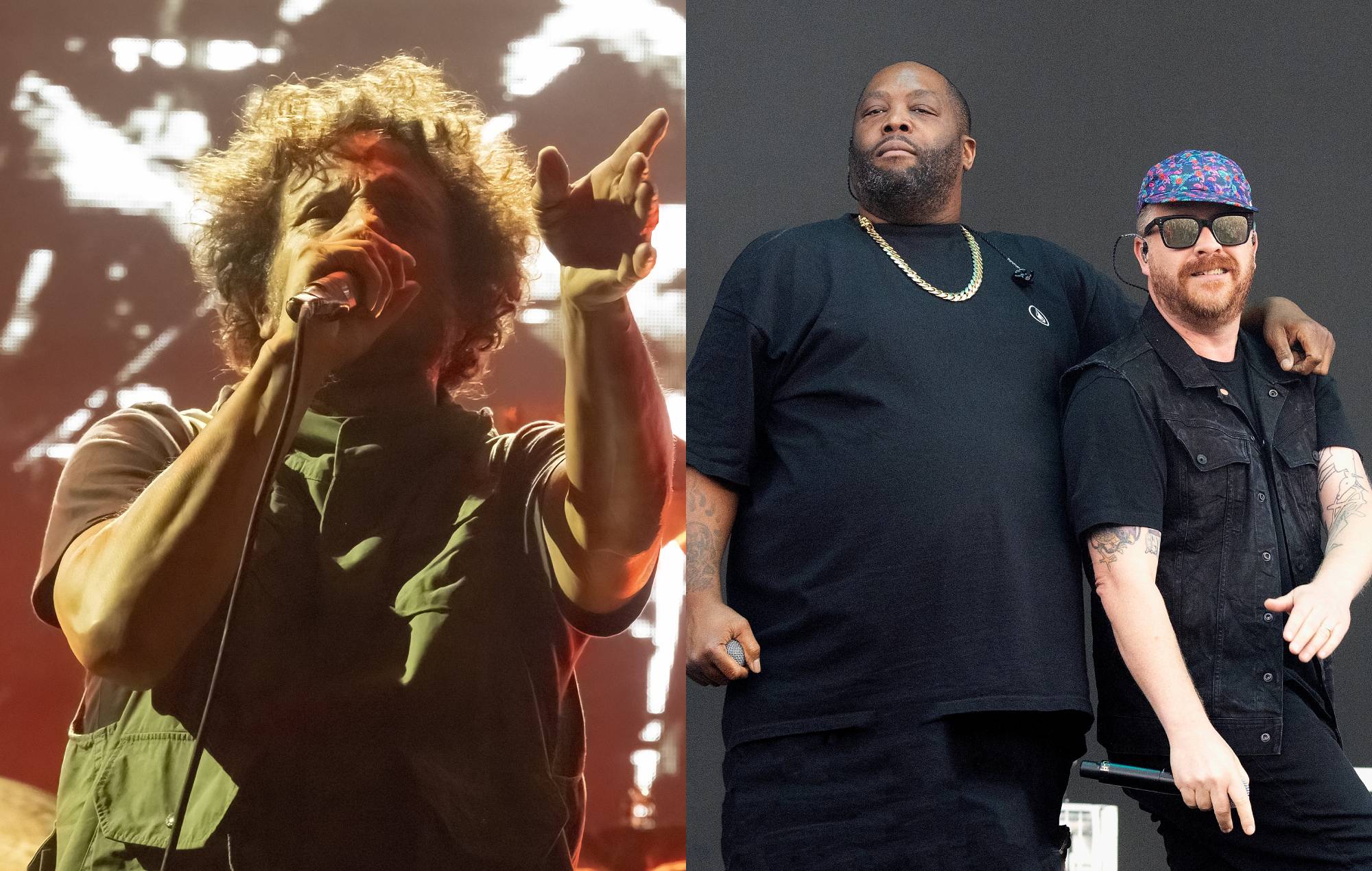 Zack de la Rocha joined Run the Jewels on stage in Los Angeles to perform a version of 'Close Your Eyes (And Count to Fuck)' – watch the footage below. 
The Rage Against the Machine frontman took to the stage alongside the hip-hop duo at the Hollywood Palladium on Thursday (October 12). 
It is the first time De La Rocha has appeared on stage since he tore his Achilles tendon while performing with the reformed Rage Against the Machine in Chicago in July 2022. He continued to play a number of dates of the reunion tour while sitting down, before the band had to cancel a string of shows that were due to start in North America in March this year. 
Speaking at the time, De La Rocha wrote, "It's been almost three months since Chicago, and I still look down at my leg in disbelief. Two years of waiting through the pandemic, hoping we would have an opening to be a band again and continue the work we started 30 some odd years ago. Rehearsing, training, reconciling, working our way back to form. Then one and a half shows into it and my tendon tears." 
Last October, De La Rocha appeared on the single 'Irreversible Damage' by the Atlanta band Algiers, which was later included on their third studio album 'Shook' in February 2023. 
Run the Jewels released their fourth album together in 2020, and they are currently touring in the United States to celebrate the 10th anniversary of the release of their debut album, with the final performance set to take place back at the Hollywood Palladium tonight (October 14). 
Killer Mike revealed last year that Run the Jewels had begun work on their next album, stating, "I say this with a smile and wink – me and El-P were in the studio together. We may have messed around and started 'Run the Jewels 5', so we'll see what happens." 
The Atlanta rapper released his latest solo album 'Michael' last month, featuring collaborations with Andre 3000, Young Thug and Future. 
Earlier this year, Rage Against the Machine were inducted into the Rock and Roll Hall of Fame, after receiving their fifth nomination.