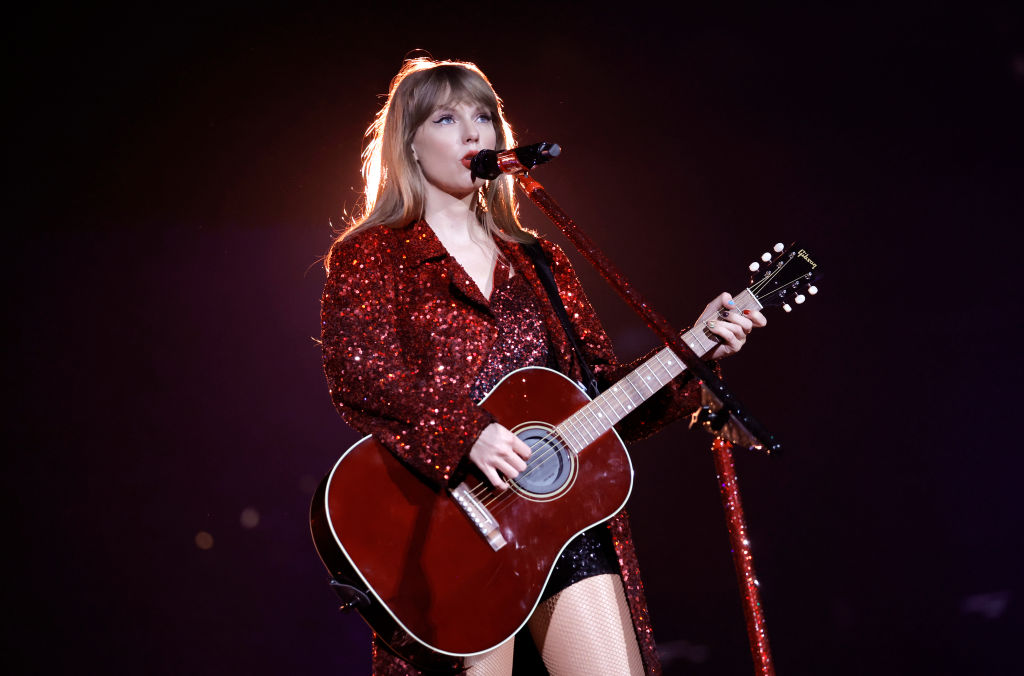 Every show on Taylor Swift's gigantic Eras tour has been an event, but it seems like Taylor saved a bunch of big moment for this past weekend's three-night stand in Nashville, one of her adapted hometowns. On Friday night, Taylor announced the forthcoming release of Speak Now (Taylor's Version), and she sang "Nothing New" with her opener Phoebe Bridgers. (Phoebe's set also included an appearance from all three members of boygenius. That's good shit!) Last night, Taylor brought out her friend and collaborator, the "kind, wonderful genius" Aaron Dessner, and the two of them performed a Midnights highlight live for the first time.
This wasn't Dessner's first time coming onstage at one of Taylor's Eras show; he did "The Great War" with her in Tampa last month. Since then, Taylor has collaborated with Dessner's band the National. Last night in Nashville, Taylor brought Dessner to the stage for the acoustic surprise-songs portion of the show — the one moment where the whole stadium spectacle relaxes enough for her to play whatever songs she wants. They did the Midnight song "Would've, Could've, Should've" to a big crowd singalong.
The other surprise song last night was the Speak Now single "Mine." That's a top-five Taylor song for me. Watch fan-made videos of both "Would've, Could've, Should've" and "Mine" below.
Taylor's next shows are in Philadelphia, and I'm taking my daughter on Friday night! We're both extremely amped.