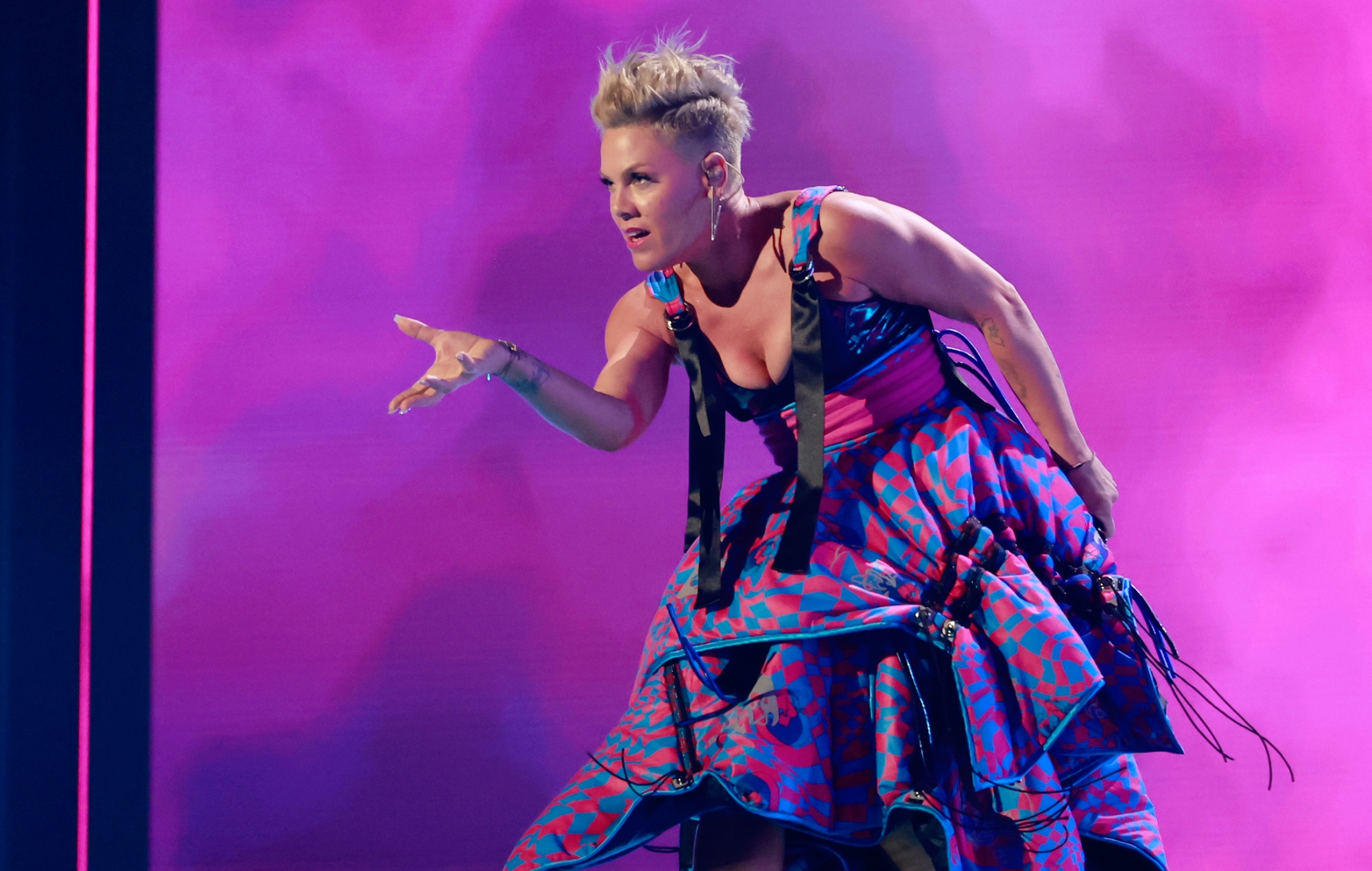 Pink kicked out a crowd member at her show in Texas this week after he protested against circumcision – watch the clip below.
The singer-songwriter was performing at the Alamodome stadium in San Antonio on Monday night (September 25) as part of her ongoing 'Summer Carnival' tour.
At one point in the concert, Pink noticed a man holding up a mobile phone in her direction. "What does that say?" she asked. "Oh wow. You're making a whole point right now, aren't you?"
It is reported that the onscreen message read: "circumcision: cruel and harmful."
The disruptive attendee then began shouting and pointing at the artist. "Do you feel good about yourself?" Pink added. "Are you gonna be alright? You spent all this money to come here and do that?"
As the audience began to boo, Pink told the man to "get that shit out of here". She continued: "He wants all of you to read it. He came here tonight to talk about circumcision… Get it out. Get that cancer out, man."
The protestor was subsequently escorted out of the venue by members of the security team. "I feel bad that he wasted his time tonight," Pink said as people in the crowd cheered her on.
Check out a fan-shot video of the moment above.
As Consequence notes, Pink became the centre of a controversy in 2019 when anti-circumcision activists began scrutinising an Instagram photo she shared from a beach trip with her then-two-year-old son.
The star responded at the time: "There's something seriously wrong with a lot of you out there. Going off about my baby's penis? About circumcision??? Are you for real?"
Back in June, a fan threw a bag of their mother's ashes on the stage at one of Pink's concerts at BST Hyde Park in London. "I don't know how I feel about this," she said nervously.