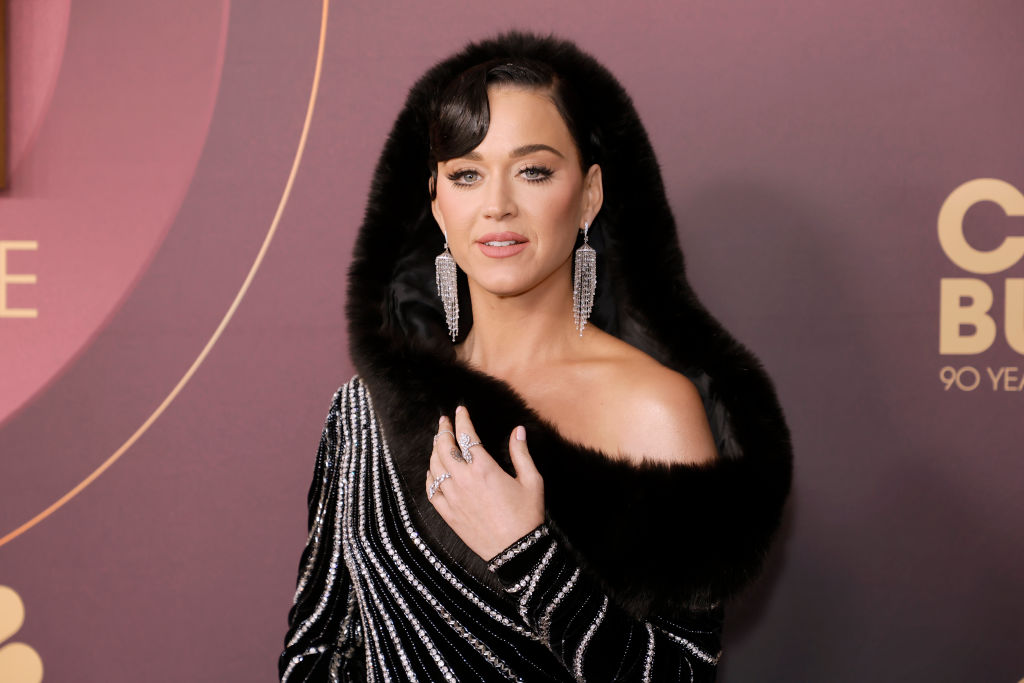 Yesterday, the show-business icon Carol Burnett celebrated her 90th birthday, and NBC aired its tribute special Carol Burnett: 90 Years of Laughter + Love, which taped last month. Burnett used to end episodes of The Carol Burnett Show, the sketch-comedy series that ran from 1967 to 1978, with "I'm So Glad We Had This Time Together," a song that Burnett's husband Joe Hamilton wrote for her. On last night's special, Katy Perry, herself a kind of show-business icon, sang the song to Burnett.
Katy Perry's performance last night was some real theater-kid business. Perry sang with an orchestra, and she sounded bratty and throaty. As the song continued, Perry descended into the audience, sat next to Carol Burnett, and handed the mic to Burnett for the last line of the song. It was a nice TV moment. Watch it below.
A very sparkly Cher also made an appearance on last night's special. She and Carol Burnett shared variety-show stages in the '70s, and Cher said that she'd basically tried to be Carol Burnett: "I just love her, and I wanted to be just like her. And I'm not just like you, but I'm my own version of you."
To promote the special, Carol Burnett appeared on The Kelly Clarkson Show yesterday, and she and Kelly sang "I'm So Glad We Had This Time Together" as a duet. Here's that performance.