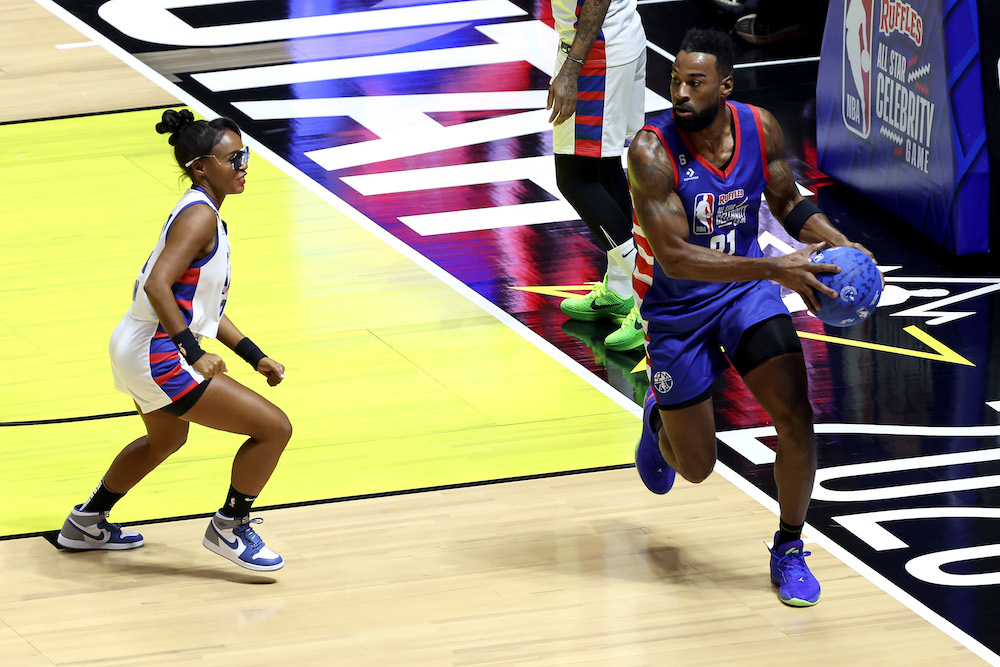 Just a few days ago, the great Janelle Monaé dropped her first new single since her 2021 protest song "Say Her Name (Hell You Talmbout)." "Float" was recorded with Seun Kuti and his Afrobeat band Egypt 80. Very shortly after, Monaé made her debut on Friday night playing in the NBA All-Star Celebrity Game at at Vivint Arena in Salt Lake City, along with big names like Simu Lu and Alex Toussaint. Though she was dressed for the part, wearing #23 — the same as Michael Jordan (Chicago Bulls, Washington Wizards, Tar Heels), and LeBron James (circa Lakers era) — Monaé kept playing defense despite her team having possession of the ball. ("When we down here, I need you to be ready to score," Coach Dwyane Wade said.)
Monaé was in great spirits throughout, though, tweeting: "I got cut from my team as a kid (it was traumatic!) and now I'm laughing." Honestly, I give her a lot of props — I was the kid who consistently got picked second-to-last in gym class, and you couldn't pay me anything to be on a B-ball court again. High school sports trauma is real. So, nicely done, Janelle.
Watch Monaé on the court below.