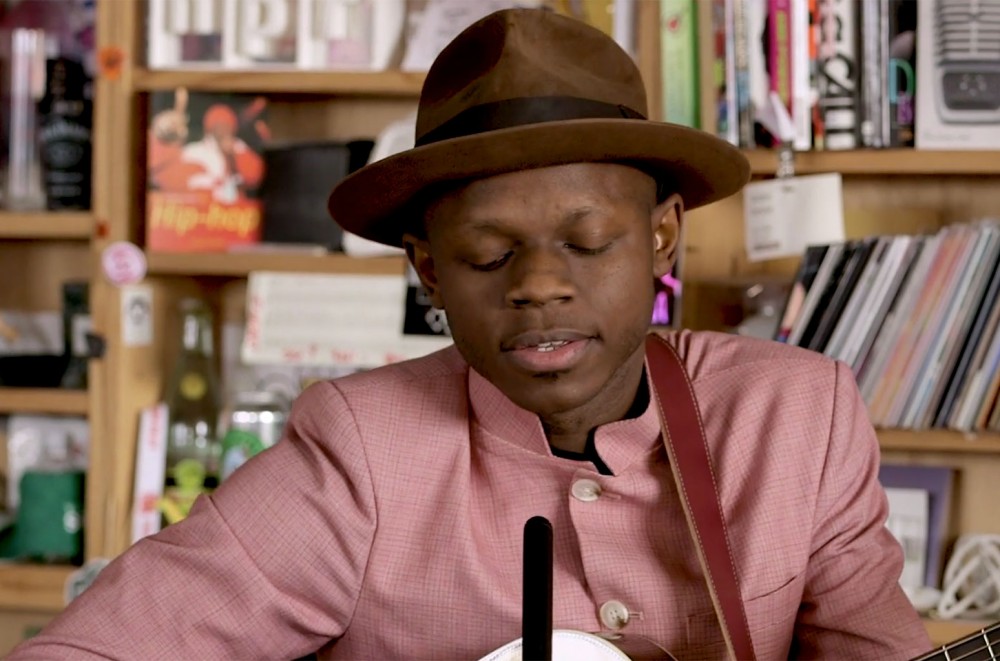 Here at Billboard, we've been excited about J.S. Ondara for some time; the Kenya-born, Minneapolis-based singer-songwriter possesses a downright gorgeous voice, gripping songwriting chops, and an excellent debut album to his name — 2019's Tales of America, nominated for best Americana album at the 2020 Grammys. It's no surprise his stop at NPR's Washington, D.C. offices for a Tiny Desk Concert was a memorable one.
Ondara performed three Tales of America tracks: "Lebanon," "Days Of Insanity," and "Saying Goodbye." Wielding only an acoustic guitar and his own voice (no backing band) Ondara's strongest attributes were on full display. After "Lebanon," he revealed to the office crowd that he once submitted a video of himself performing the track for Tiny Desk consideration but didn't make the cut.
"I figured I'd find a bit of a roundabout way to get here," he said before quoting Miley Cyrus: "It's not about how fast you get there, it's about the climb."
Find the full video of all three songs below. You'd best be sticking around for the high notes at the end of "Saying Goodbye."
---