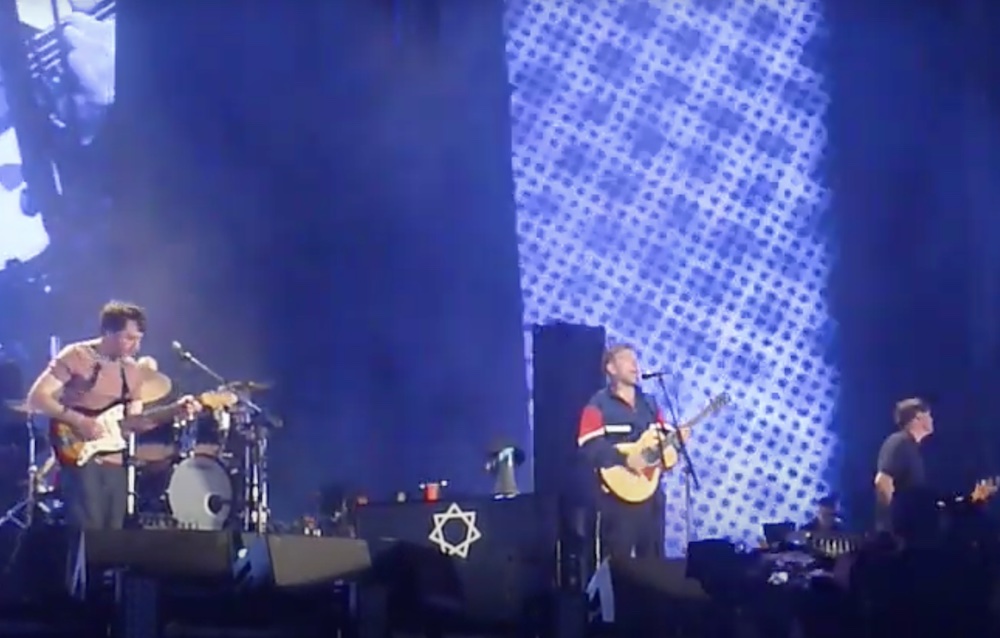 Blur are releasing a new album, The Ballad Of Darren, in a couple weeks, and in May they played their first show in 8 years. The band has been playing some festival dates and shows since then, and on Saturday night they headlined Wembley Stadium in London.
They kicked off their encore with Parklife album closer "Lot 105," interspersed with chants of "Wembley" throughout. They also brought out the London Community Gospel Choir for "Tender" and played "For Tomorrow" for the first time on this tour.
During the main set, they performed "Under The Westway" live for the first time since 2014, and brought out Phil Daniels again for "Parklife."
Check out videos and the full setlist below.
SETLIST:
"St. Charles Square"
"There's No Other Way"
"Popscene"
"Tracy Jacks"
"Beetlebum"
"Trimm Trabb"
"Villa Rosie"
"Stereotypes"
"Out Of Time"
"Coffee & TV"
"Under The Westway"
"End Of A Century"
"Country House"
"Parklife"
"To The End"
"Oily Water"
"Advert"
"Song 2"
"This Is A Low"
"Lot 105"
"Girls & Boys"
"For Tomorrow"
"Tender"
"The Narcissist"
"The Universal"
And Jockstrap, one of the openers for the show, walked out to the Succession theme: