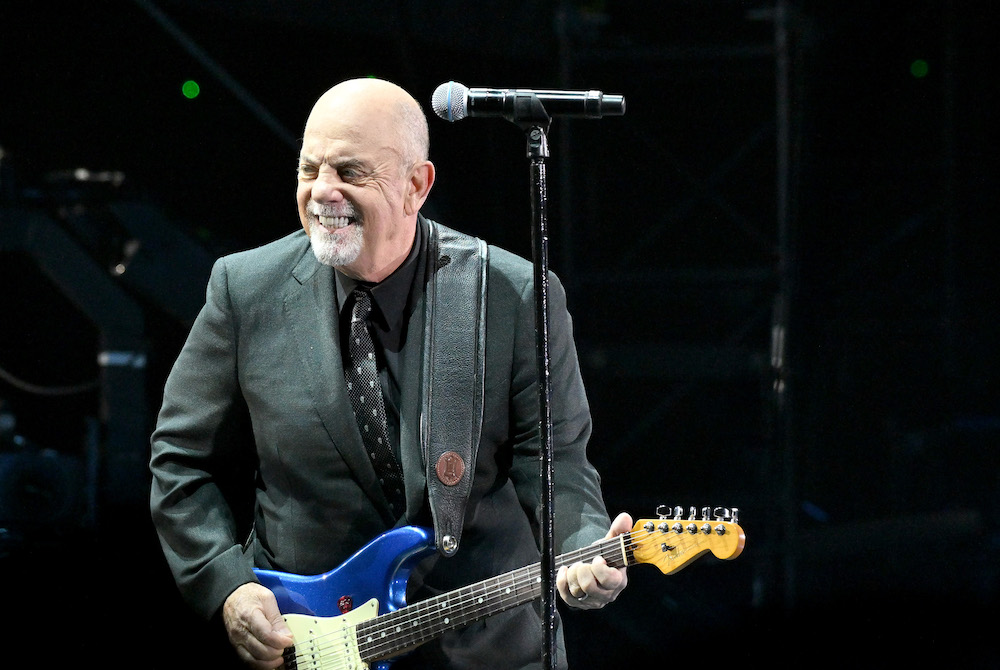 Billy Joel paid tribute to Jeff Beck on Friday night at his monthly Madison Square Garden show in New York. Joel performed two songs: "People Get Ready," originally penned by Curtis Mayfield and recorded by Beck and Rod Stewart for Beck's 1985 album Flash, and "Going Down," a song written by Don Nix that the Jeff Beck Group covered on their 1972 self-titled third album. Joel and his band launched into "Going Down" after playing his classic "You May Be Right." "We should have rehearsed this today," you can hear Joel say.
Opening up about Beck, who died Tuesday, January 10, of bacterial meningitis, Joel told the audience: "He was a musician that I always loved. He was the best. I couldn't let the night go by without doing something by Jeff."
Upon hearing of Beck's passing, Joel tweeted on January 12: "I just heard the sad news that the great virtuoso guitarist, Jeff Beck, has died. He was one of my heroes. I was fortunate to meet him recently and I'm very grateful now that I was able to tell him how much I admired his musical skill. This is the end of an era."
Watch Joel pay tribute to Beck below.