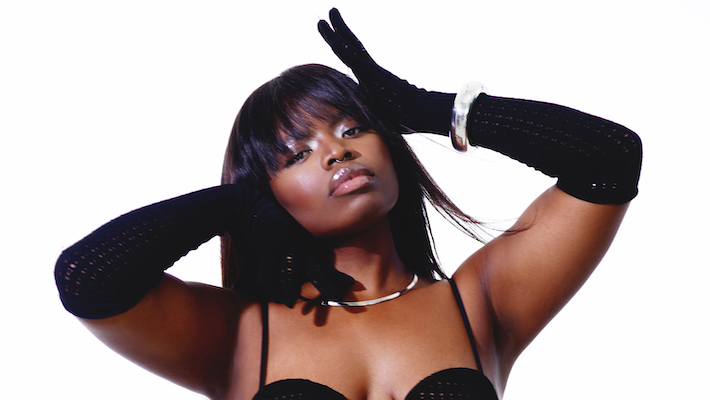 Vagabon's new album Sorry I Haven't Called is almost out. The bewitching singles "Carpenter," "Can I Talk My Sh*t," and "Do Your Worst" have built up the hype. Now, she's back with another taste with the breezy "Lexicon."
"I wrote the song, the verses, the chorus, all of the bridge, and all of that, but I couldn't find a place for it on the record sonically," Lætitia Tamko said in a statement. "When I revisited the album with Rostam in LA, he said give me a minute with it' and he just got it."
The song, inspired by Mariah Carey, is lighthearted but tinted with melancholy as she wishes to relive special times in her life: "Bring us back to this moment / I loved how it felt to be with you," she sings. She repeats, "Our lexicon is gone / When we dance all night," and she proves the power of music over words as the song shimmers with a memorably catchy atmosphere, letting the sound speak for itself. The expressive, transcendent video makes the music even more beautiful and striking.
Watch the video for "Lexicon" above.
Sorry I Haven't Called is out 9/15 via Nonesuch. Find more information here.