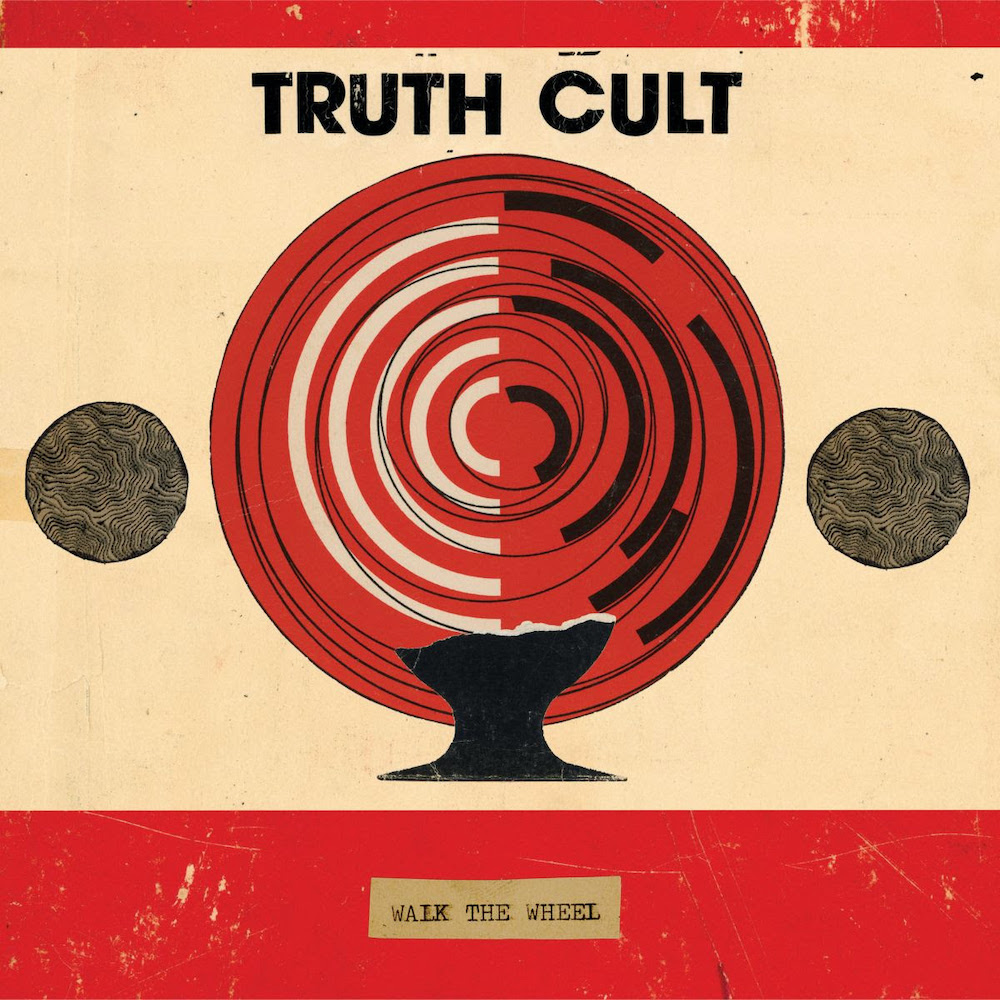 It must've sucked so bad to be a young band who released a debut album near the beginning of the pandemic. Baltimore's Truth Cult are a frantic, energized unit that features former members of DC-area punk bands like Give, Red Death, and Pure Disgust. In May 2020, they released Off Fire, a full-length that brought fired-up rock 'n' roll swagger to the sound of angular Dischord-style post-hardcore. (Truth Cult, it's worth noting, are named after a Lungfish song, even though they don't really sound anything like Lungfish.)
An album like that, even a great one, could've been lost in that weird time, and I'm not sure it ever found the audience that it deserved. But Truth Cult persisted, and they opened the first of last year's two massive Turnstile tours. Now, they've got a second LP loaded up and ready to go.
Truth Cult recorded the new album Walk The Wheel with Jawbox leader J. Robbins, who also produced all their previous records. (If you're building on classic DC post-hardcore, Robbins is a good person to have in your corner.) Truth Cult tracked the album live in studio, and you can hear their in-the-moment interplay on first single "Heavy Water." This song rocks hard, and it's got a great urgent interplay from singers Paris Roberts and Emily Ferrara. Below, listen to "Heavy Water" and check out the Walk The Wheel tracklist below.
TRACKLIST:
01 "Squeeze"
02 "Resurrection"
03 "Heavy Water"
04 "Clearskin"
05 "Unstoppable"
06 "Awake, Asleep"
07 "Kokaine Kommando"
08 "Naked In The End"
09 "Ain't Rubbin' No Shoulders"
10 "What Is Time?"
11 "Medicine"
Walk The Wheel is out 3/3 on Pop Wig. If you're anywhere near Baltimore, I would strongly suggest going to see Truth Cult with the Chisel, Buried Dreams, and Raw Brigade at the Metro Gallery tonight.