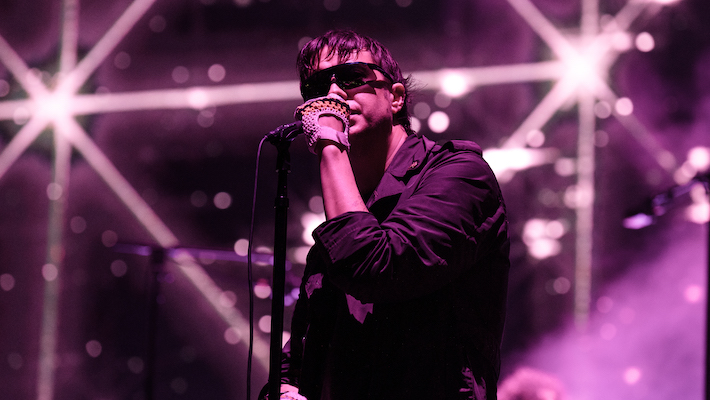 The Voidz will play their Halloween shows at Brooklyn's Murmrr Theatre in just a few days. However, the band is getting into the spooky spirit early, by dropping their new song, "Flexorcist."
"I guess I mighta – sounded a little crazy, maybe / I only think of things I shouldn't do," Julian Casablancas sings, as the song runs on for six minutes, taking listeners on a rollercoaster ride.
The music video for the track also has some extra fun surprises in store, as Casablancas added some other musicians to it. Mac DeMarco appears as a devil (including during a hilarious bit at the beginning), and Weyes Blood is in the video as well.
"Flexorcist" follows their last single, "Prophecy Of The Dragon," which The Voidz previously described in a press statement as one that "started with a very simple question: 'What would it feel like if God whispered into your ear, 'You are my most magnificent creature?"" Considering the band's last album was back in 2018, they very well could have a new full-length project on the way.
As for the band's immersive residency, The Voidz will be playing four nights starting on Halloween (October 31) until November 3. Tickets and more information can be found here.
Check out The Voidz's "Flexorcist" above.