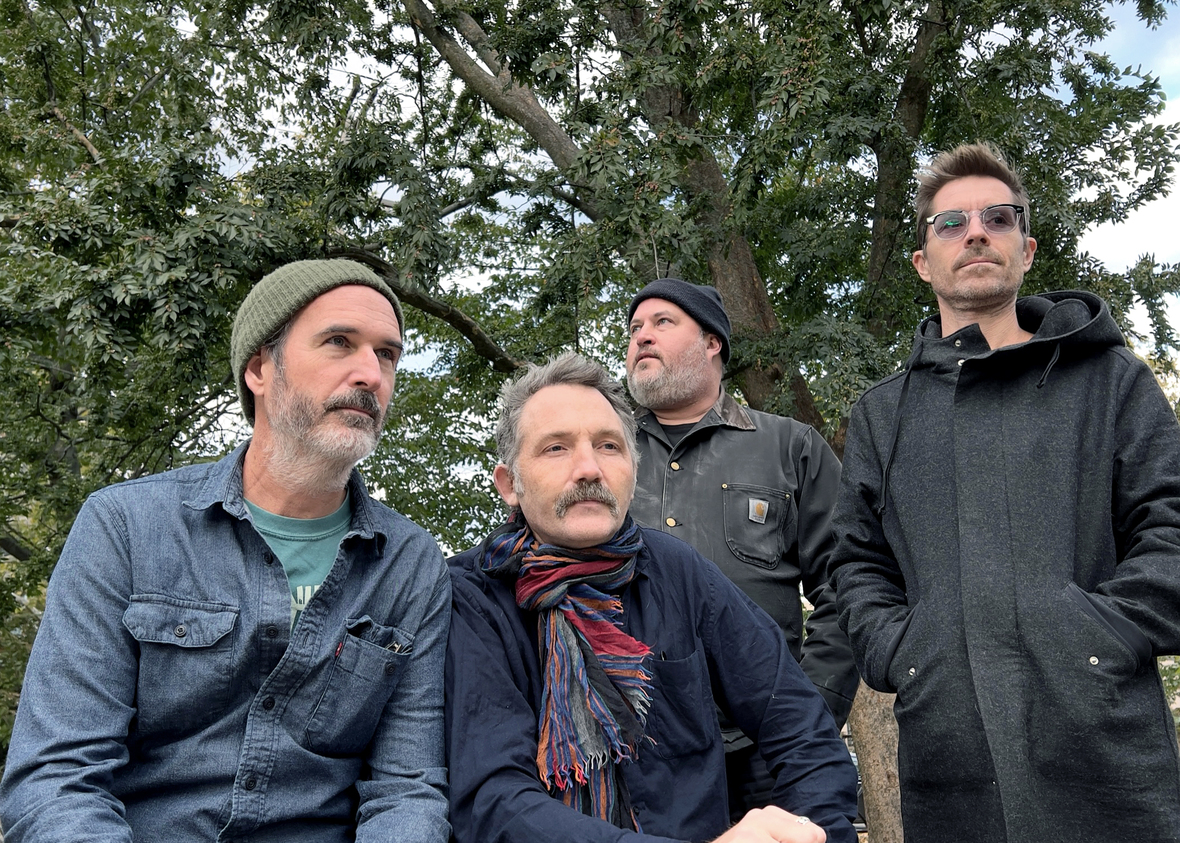 For years I thought "the Van Pelt" was a shaved head, but then the New York City rock band the Van Pelt (fronted by Chris Leo, brother of Ted) reunited to set me straight. Artisans & Merchants, the group's first album in 26 years, is coming exactly one month from today. They've already shared the single "Punk House," which is followed today by "Image Of Health." One line that jumped out at me: "You've never felt more alive than when the priests get to read you your rites."
A statement from Leo:
I'm a middle-aged man now. Straightforward, cutting to the point dialogue speaks much more to me than circuitous lofty rants. I knew a lot when I was young and what I didn't know I wasn't afraid to propose as arguments in unwinnable fights for the sake of pushing discourse into novel realms. Now that I'm halfway through a century though, there's been this need in me to touch home base, revisit basic tenets with wiser eyes and a worldview humbled by it being smashed to pieces over and over again. So many of my modern lyrics need no Cliff's Notes. They are so clear and direct that they only require the listener to bring their own humble vulnerability to the table as well. Addressing these lifelong elephants in the room feels more apt to me at this stage in life than dissecting astrophysics. With that folks, we give you "Image of Health", a song whose lyrics are explained in the lyrics themselves.
Listen below.
Artisans & Merchants is out 3/17 via Spartan.