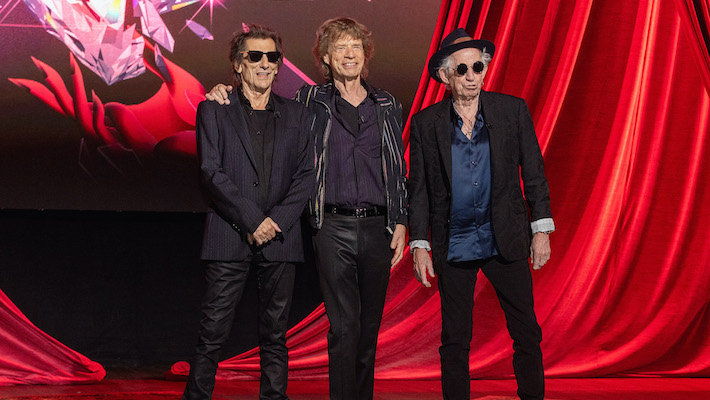 Last month, the Rolling Stones announced their first new album in 18 years. Hackney Diamonds will be the long-running band's 26th(!!) studio album, marks their 61st year as a group, and will feature new songs with the likes of Lady Gaga and Stevie Wonder.
With the new album dropping this Friday, October 20, you might be wondering…
Will The Rolling Stones Go On Tour For Hackney Diamonds?
… and look: There's no such thing as a dumb question, but the answer to this one should be fairly obvious for anyone with any knowledge of the Rolling Stones.
Of course, they are.
While it was pretty much a foregone conclusion that the endlessly touring band would support their first album in almost two decades with another road trip, Keith Richards confirmed as much in a new interview with the BBC. They'll be hitting the road next year, he says, provided "everybody is still standing."
That seems likely, as Richards enthused, "We're all in good fettle. We're not looking at each other and saying, 'time's up'." Aside from the fine reminder that Richards turns 80 this year (who says "fettle" anymore, Keith?), it's a good sign that the group's going to keep going 'til one — or all — of them drop. "Of course, it's going to end sometime," he said, "but there's no particular rush."