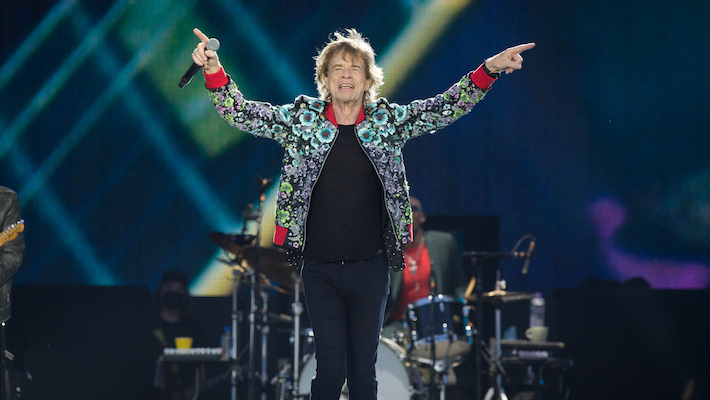 Earlier this month, The Rolling Stones returned with the announcement of their 26th studio album Hackney Diamonds. They unveiled the invigorating lead single "Angry" with a music video featuring the beloved Euphoria princess Sydney Sweeney.
Hackney Diamonds is the rock and roll band's first album of new songs since 2005's A Bigger Bang. "Angry" is the opening track, the first of 12 songs.
In an interview with The New York Times, Mick Jagger discussed the recording process for the LP. "We do like four or five takes. 'OK,' and we move on," he said. "So no one had time to really think, 'Well, was this a good song? Should we be doing this song?' Because I get introspective, you know. Is this song as good as the other one? Is this song like another one I've done? You can figure that out later. Let's keep moving."
Check out the full tracklist for Hackney Diamonds below.
1. "Angry"
2. "Get Close"
3. "Depending On You"
4. "Bite My Head Off"
5. "Whole Wide World"
6. "Dreamy Skies"
7. "Mess It Up"
8. "Live By The Sword"
9. "Driving Me Too Hard"
10. "Tell Me Straight"
11. "Sweet Sounds Of Heaven"
12. "Rolling Stone Blues"
Hackney Diamonds is out 10/20 via Geffen. Find more information here.