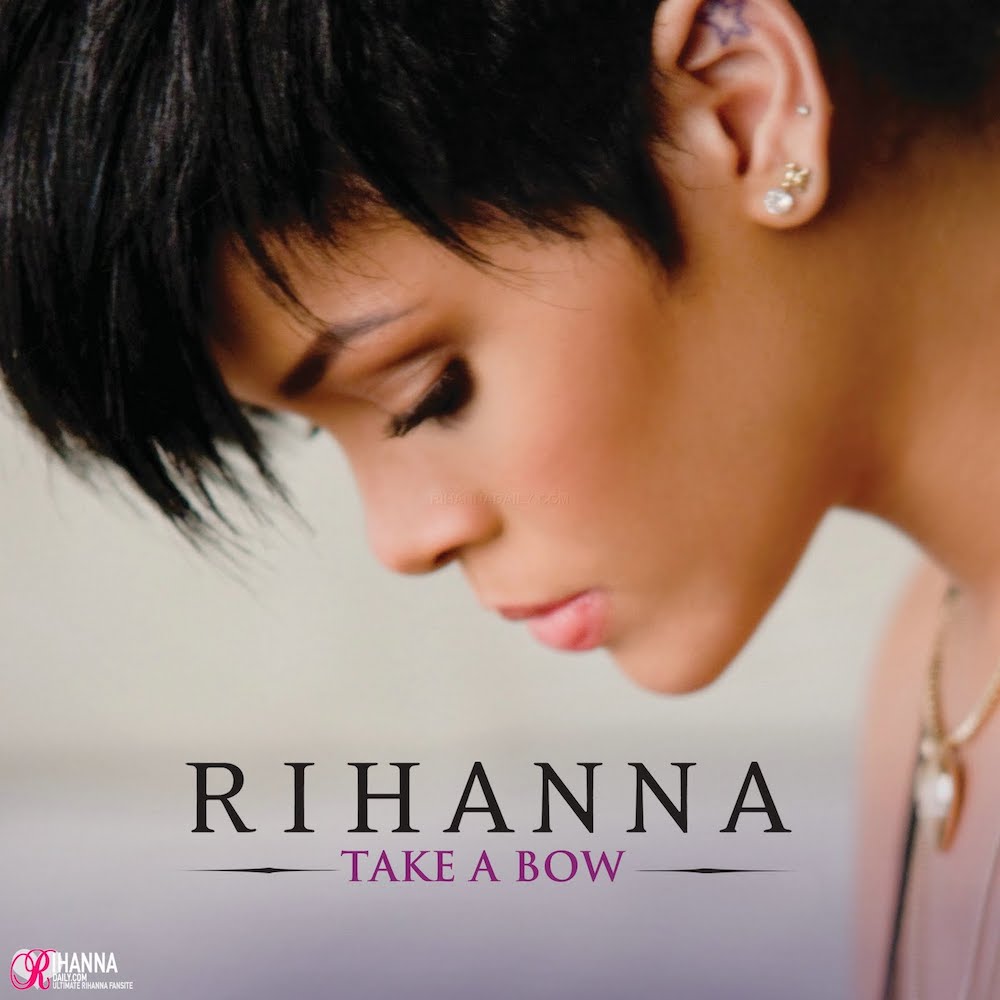 In The Number Ones, I'm reviewing every single #1 single in the history of the Billboard Hot 100, starting with the chart's beginning, in 1958, and working my way up into the present.
In the streaming era, there's a whole new breed of #1 hit: The song that debuts atop the Hot 100 and then, after its one big week, disappears forever. Usually, this is a case of a fan army getting behind a new single from an artist who's already wildly popular. That kind of mobilization has only been possible with the internet. Once upon a time, the Hot 100 moved slowly, as songs took at least a few weeks to spread across the country and to sell actual physical singles. That doesn't happen anymore. Now, a song might debut at #1 and then immediately drop out of the top 10.
A few months ago, Rihanna's comeback single almost became one of those songs. After six years of complete silence, Rihanna returned with "Lift Me Up," the big end-credits ballad from Black Panther: Wakanda Forever. That song got an Oscar nomination, but it's bad and boring. Since there was another established superstar who'd put out another huge song a week earlier, "Lift Me Up" didn't quite have enough juice to debut at #1. Instead, Rihanna's song only made it to #2. (It's a 3.)
Rihanna might've been a pioneer in the field of random singles that debut at #1, and she was pulling that feat off before the streaming era even began. Fourteen years before "Lift Me Up," Rihanna dropped a bonus-track ballad from an expanded-edition reissue of her third album. The week after Rihanna's "Take A Bow" went up for sale at iTunes, the song made one of the biggest jumps in Hot 100 history, leaping from #53 to #1 almost entirely on the strength of iTunes downloads. (That's not quite a #1 debut, but it might as well be one.) It wasn't that radio wasn't playing "Take A Bow"; the song did well on a bunch of formats. The problem was simply that radio didn't move fast enough. People wanted that new Rihanna song immediately, and thanks to the power of 99-cent iTunes downloads, they were able to get what they wanted.
"Take A Bow" isn't one of Rihanna's canonical classics. Back when Rihanna regularly performed live, "Take A Bow" mostly disappeared from her setlists after a few years. It's probably somebody's favorite Rihanna song, but I don't know whose. Rihanna made bigger songs before "Take A Bow," and she'd make bigger songs after "Take A Bow." Better ballads, too. Though "Take A Bow" only had a single week at #1, the song has had a much longer tail than most of those flash-in-the-pan chart-toppers. That's probably because it's a good song. One might even say that "Take A Bow" puts on quite a show, that it's very entertaining.
"You look so dumb right now." That's a motherfucker of a line. Once Rihanna sings that he looks so dumb right now, the target of "Take A Bow" should really just pack his dick up and go home. Things aren't about to get any better for him. Fortunately, this hapless chump sticks around long enough that Rihanna can tell him about all the ways that his performance has failed to impress her. "Take A Bow" taps into something important about Rihanna: She does cold hauteur better than just about anyone. She can look straight into some slob's eyes and tear his soul apart.
Rihanna didn't write that line about looking so dumb right now. She didn't write any of "Take A Bow." Instead, the line came from former Number Ones artist Ne-Yo, who already knew Rihanna well. In 2006, Ne-Yo and his regular collaborators, the Norwegian production duo Stargate, wrote "Unfaithful," the ballad where Rihanna tried to channel the goth-rock catharsis of Evanescence. "Unfaithful" came out as the follow-up to Rihanna's first #1 hit "SOS," and it made it to #6. (It's a 7.)
"Unfaithful" was the first of the tortured-love ballads that Rihanna recorded with Stargate and Ne-Yo. It was not the last. A year after "SOS," "Umbrella" turned Rihanna into a full-on superstar. Ne-Yo and Stargate didn't have anything to do with "Umbrella," but they were all over her Good Girl Gone Bad album. Rihanna and Ne-Yo duetted on the Stargate-produced ballad "Hate That I Love You," which peaked at #7. (It's a 7.) Stargate also produced a very different Rihanna single, the dance-club banger "Don't Stop The Music," which made it to #3. (That one is a 10.)
Rihanna's Ne-Yo/Stargate ballads are all about the difficulties of love, but they consider those difficulties from different perspectives. On "Unfaithful," Rihanna's narrator is the one who's been cheating, and the guilt rips her up inside. On "Hate That I Love You," Ne-Yo and Rihanna are an unhappy couple who can't quit each other. "Take A Bow" does something else. That's the one where Rihanna looks at a cheating lover with absolute disdain, setting his metaphysical being on fire with her eyes. Ne-Yo has said that he wrote the song from personal experience. A woman cheated on him, and he told her that he didn't want to see her again: "She came to the house that I was at, and she was literally standing outside saying, 'Please will you just talk to me?' I'm standing there at the window thinking, 'God, you look so dumb right now.'"
Ne-Yo was sharp enough to turn that feeling into a song, and he was smart enough to know that people didn't necessarily want to hear that song from him. Plenty of men have sung songs about being disgusted with the women who cheated on them, and many of those men have come off like assholes on those songs. It's a gender-dynamics thing. Coming from a man, that kind of romantic anger can sound threatening. A woman can adapt that same perspective and sound powerful. On his "Take A Bow" demo, Ne-Yo doesn't necessarily sound like an asshole, but he delivers most of his lines in a quavery falsetto that doesn't quite convey the sentiment of the song.
In a lot of ways, the final Rihanna version of "Take A Bow" is identical to the Ne-Yo demo. Ne-Yo co-produced "Take A Bow" with Stargate, and the demo version is pretty much complete. The song combines a florid, contemplative piano melody with some hard, syncopated drum programming. By 2008, most of us were used to hearing rap drums on melodic R&B tracks. Those "Take A Bow" drums are real neckbreakers, but they don't break the spell of the melody. Who knows? Maybe Ne-Yo could've turned "Take A Bow" into a hit by himself, but the song gains a lot from the way that Rihanna communicates her own disdain.
Even just hearing "Take A Bow" on the radio, you could practically see Rihanna's sneer. Delivering Ne-Yo's lyrics, Rihanna pulls off the difficult trick of sounding angry, sad, and bored all at once: "Trying to apologize/ You're so ugly when you cry/ Please, just cut it out." Rihanna listens to this guy profess his love and devotion, and his performance simply means nothing to her. She has no patience for him, and she wants him to get his shit and get out. Ne-Yo helped coach Rihanna as a singer, and he's a whole lot more technically gifted than she is. But Rihanna inhabits the song that Ne-Yo wrote better than Ne-Yo ever could.
In one of the many withering moments on "Take A Bow," Rihanna tells this guy that his lines sound familiar: "Talkin' 'bout 'girl I love you, you're the one'/ This just looks like a rerun/ What else is on?" You could justifiably say the same thing about "Take A Bow" itself. In 2006, Ne-Yo and Stargate wrote and produced the mega-hit "Irreplaceable" for Beyoncé. "Take A Bow" is a similar sort of empowering scorned-woman ballad, and it seems likely that Rihanna was trying to make her own version of "Irreplaceable." Still, "Irreplaceable" and "Take A Bow" work as distinct tracks — partly because they're not too musically similar and partly because Beyoncé and Rihanna simply sound nothing alike.
Both "Irreplaceable" and "Take A Bow" are big, majestic, pissed-off ballads that stick closely to standard pop-song construction, but Stargate switch the arrangements up. "Irreplaceable" has a whole lot of acoustic guitar, while "Take A Bow" is much sparer. For much of the song, it's just piano and drum machine. Eventually, strings come sweeping in, but they mostly just echo the piano melody. Rihanna sounds much less theatrical than Beyoncé, but she still communicates the same level of emotion. She does that through a tough kind of weariness. There's regret in Rihanna's voice, but it's just a slight tinge. She realizes that she's let this doofus manipulate her, but she's made up her mind that it's not going to happen again.
On the "Take A Bow" bridge, Rihanna's sadness comes into focus: "The award for the best liar goes to you for making me believe that you could be faithful to me." But that feeling doesn't last long. Soon afterwards, Rihanna lets out a sarcastic giggle, and the vulnerability is gone. That works for me. Rihanna tends to sound best as a blue-steel cyborg. Her icy intensity isn't really built for ballads, but "Take A Bow" finds a way to weaponize it. Rihanna's early ballads could be a little blank, but on "Take A Bow," that blankness becomes power.
"Take A Bow" came out in the spring of 2008, a couple of months before the expanded edition of Rihanna's Good Girl Gone Bad album. She only recorded a few extra tracks for the deluxe edition, but all of those tracks were potential singles. After the booming club-pop of "Don't Stop The Music," "Take A Bow" was a different kind of star turn for Rihanna. She'd started out as a crossover pop singer, and "Take A Bow" became her first #1 hit on the Billboard R&B chart. She performed "Take A Bow" at the BET Awards that year, and she sounded great. Rihanna had never been anyone's idea of an R&B singer, but "Take A Bow" proved that she could be a force in that arena.
"Take A Bow" came out when Rihanna was in the middle of supporting Kanye West's spectacular Glow In The Dark tour, and I'm pretty sure that's the last time she ever opened for anyone. "Umbrella" had elevated Rihanna to another level, and the series of hits from Good Girl Gone Bad had solidified her. When "Take A Bow" went straight to #1, it worked as a demonstration of power. Rihanna already had two #1 hits, and she got her third by releasing a bonus-track ballad from an album's deluxe edition. From then on, every new Rihanna single would register as an event.
"Take A Bow" is a fantasy. The video isn't particularly memorable, but its big moment comes when Rihanna lights hear ex's clothes on fire. (Rihanna does this inside her own house, which seems like a fire hazard.) Rihanna struts out of that scene in slow-motion like she was Angela Bassett in Waiting To Exhale. Sadly, things don't always work that way in real life. Less than a year after the release of "Take A Bow," Rihanna really did confront her boyfriend Chris Brown over an infidelity, and he responded by viciously beating her, a horrible transgression that set both of their careers on different trajectories.
Rihanna's career survived that assault, and so did "Take A Bow." Today, "Take A Bow" isn't remembered as one of Rihanna's best; she did not perform the song at her Super Bowl Halftime Show earlier this year. Still, "Take A Bow" has more than 600 million Spotify streams. The single has gone platinum six times over, and most of those certifications were in the streaming era. People are still listening to "Take A Bow." The song might've sounded different after what happened to Rihanna, but it took on a life of its own. Some of that is because people continue to love Rihanna; we'll see a whole lot more of her in this column. But some of that is also just because "Take A Bow" is a good song.
GRADE: 8/10