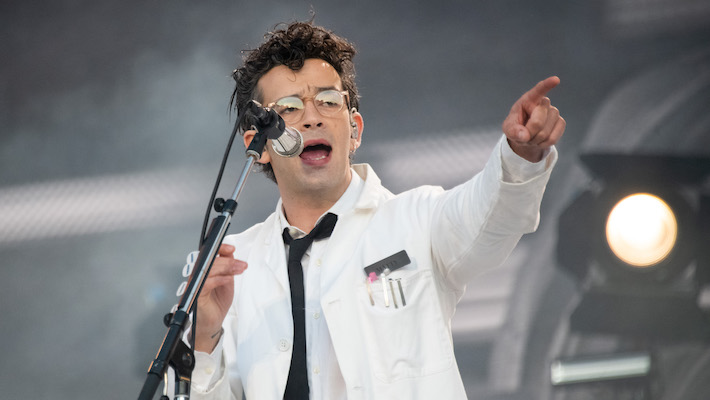 The 1975 recently made headlines for their set at Malaysia's Good Vibes Festival, where lead singer Matty Healy protested the country's anti-LGBTQ+ laws with the rest of the band — by kissing each other on stage.
The move resulted in not only the rest of the festival being canceled but the group has since reportedly been banned from Malaysia.
"I made a mistake. When we were booking shows, I wasn't looking into it. I don't see the f*cking point, right, I do not see the point of inviting The 1975 to a country and then telling us who we can have sex with," Healy had said on stage at the time.
Following the incident, Muse is going to be the first outside band to play in Malaysia since the festival's cancelation. According to Adam Ashraf, a co-founder of the concert promotion company Hello Universe, he told Rojak Daily that the group edited their set to better follow the rules.
"They called us shortly after the incident went global. After discussions, they decided to pull one song out of the setlist due to the title of the song. It's nice to know they're eager to entertain while also respecting the guidelines," Ashraf said.
However, Healy himself has since caught wind of this and he had some thoughts via his Instagram story today. In the first post, he shares a message from Muse's album pre-order where it reads "Join the resistance." Underlining it in red, Healy captioned it, "Sick."
His second post is a screenshot of the NME news that Muse adjusted their setlist. "…Oh," he added.
Check out Healy's uploads here.
Muse is a Warner Music artist. Uproxx is an independent subsidiary of Warner Music Group.