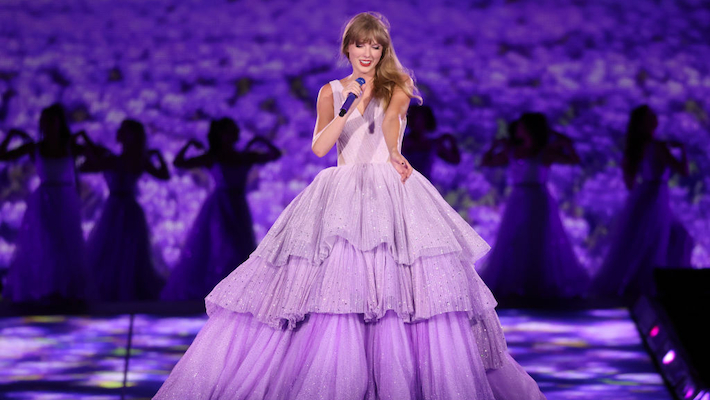 Back in 2015, late Los Angeles Lakers star Kobe Bryant presented Taylor Swift with a special championship-style banner to honor her 16 sold-out shows at the Crypto.com Arena (then called Staples Center). She had been on her 1989 Tour at the time. Although she has not performed at the venue since, opting instead for SoFi Stadium to meet the demand, it marked a significant moment for the pop star.
However, in 2020, the proof of her special achievement was placed in storage, as the Lakers needed room to hang a banner for their 17th championship, according to Bleacher Report. The Clippers and Kings also hid it, after fans made jokes about her having more banners than them, per Bleacher Report.
According to The Messenger, the arena does eventually have plans to put it back up. However, they are reportedly waiting until the Los Angeles Clippers leave to move to a different venue. (They are moving to the Intuit Dome near SoFi Stadium next year.) Crypto.com Arena is also being remodeled.
"We are going to look for a place to display it on the main concourse," Crypto.com Arena's President Lee Zeidman told the publication. "We want to make it a photo-op where fans can take a picture with it."
"It's folded up and locked away in a room here at the arena where we store other things," he added, making sure that Swifties know that it is still safe and exists.
Here's hoping it will return soon.