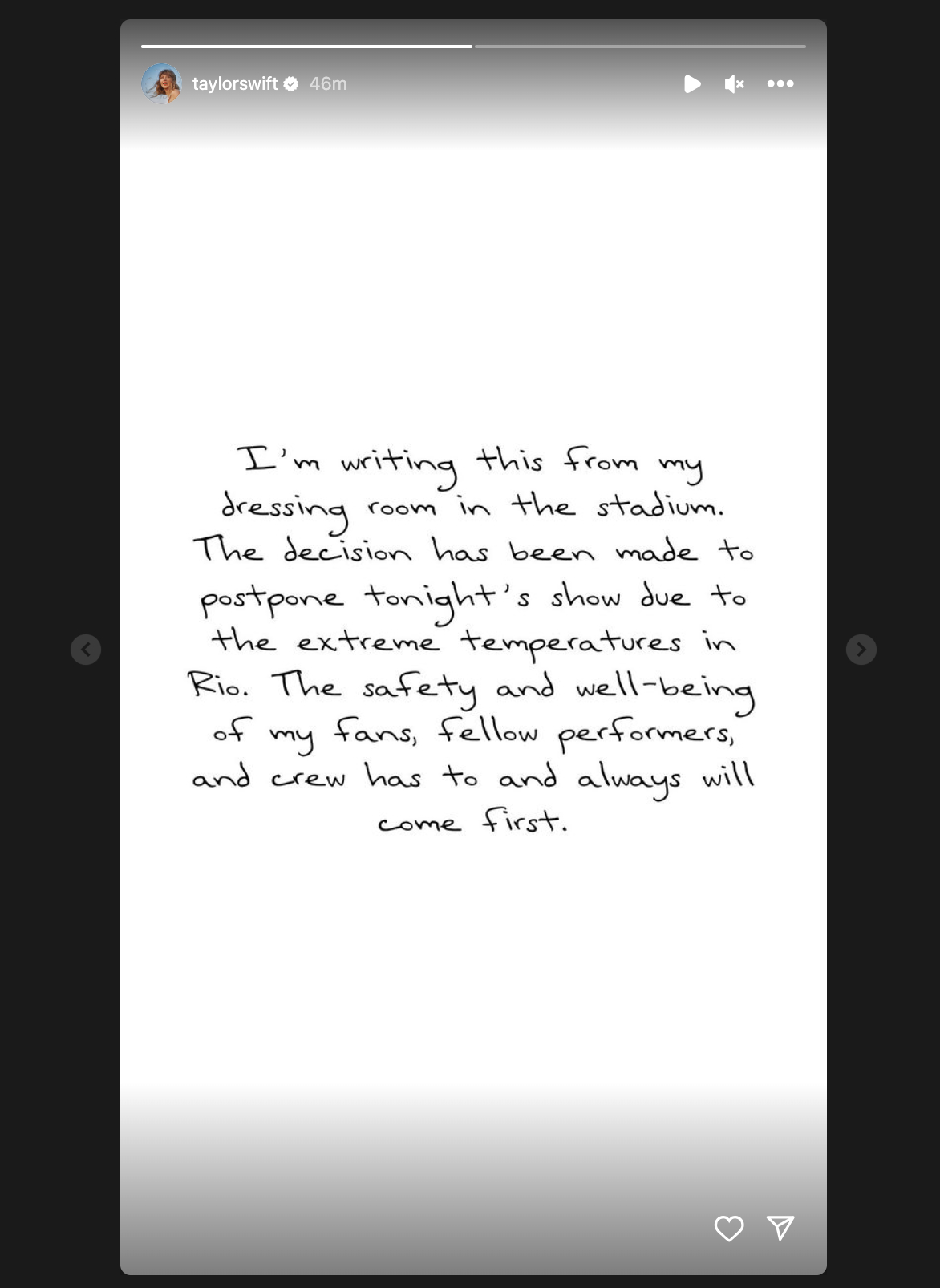 Taylor Swift's time abroad for the latest international wing of her The Eras Tour has been a whirlwind. On Friday, November 17, the singer began her temporary residency in Rio de Janeiro, Brazil. Unfortunately, the area's ongoing heat wave has proven to be dangerous. News of one fan's death before the show has officials, Swift, and her team on high alert.
Although Swift made it through the grueling three-hour performance, which impressed professional athletes like JJ Watt, she will not roll the dice on Saturday, November 18. In a note shared on her official Instagram page, she said she's decided to postpone the second show due to the weather conditions.
"I'm writing this from my dressing room in the stadium," wrote Swift. "The decision has been made to postpone tonight's show due to the extreme temperatures in Rio. The safety and well-being of my fans, fellow performers, and crew has to and always will come first."
This isn't the first time Swift had to push back an international tour stop. On November 10, Swift made the same call in Argentina following a torrential rainstorm. That show was rescheduled two days later.
At this time, Swift has not revealed when the Brazil show will be rescheduled. Ticketholders are encouraged to watch for an email notification in the future.