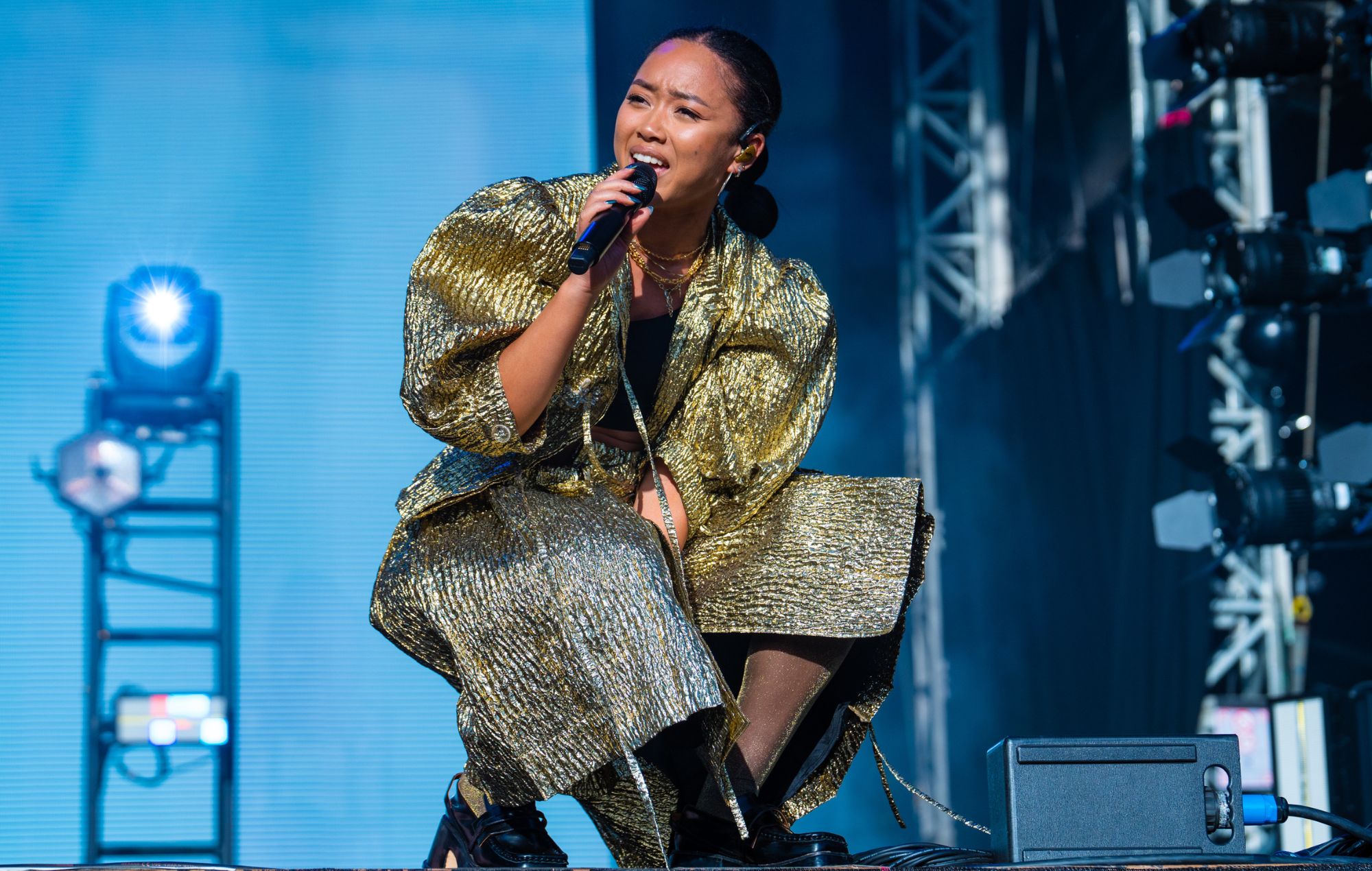 Taylor Swift has taken to social media to share her love for Griff's new song, 'Vertigo'.
The multi-Grammy Award-winning pop star took to her Instagram page yesterday afternoon (September 4) to share a screenshot of the single cover for Griff's new track, and encourage her 271million followers to check it out.
"damn griff i love this one," she wrote above the artwork, linking to the new, reflective track by the 22-year-old English singer-songwriter.
Unsurprisingly, the musician was quick to notice the mention on Swift's Stories, and also took to her Instagram page to share a screengrab of the post, writing the caption: "What!! Is!! Happening!! I have no words."
In a follow-up post, she also posted a selfie of her celebrating the moment, urging all her followers to "go do what the queen says and stream 'Vertigo'".
According to a press release, the new single by Griff is "a suitably dizzying and completely undeniable return from a young woman only just coming into her power", and looks to capture the lack of clarity that comes from being in your early 20s.
"[The song] refers to an emotional state – always feeling upside down. Experiencing love and growing up, it always feels like the world and my emotions are spinning faster than I can keep up with," Griff said of the inspiration behind the new track. "'Vertigo' is the beginning of a new creative chapter for me, and I'm excited for us all to go on this journey together."
The artist – whose real name is Sarah Faith Griffiths – is also currently working on her long-awaited debut album, which will be the follow-up to 'One Foot In Front Of The Other', the mixtape she shared in 2021.
This isn't the first time that the singer-songwriter has been in touch with Swift. As highlighted by Billboard, the two met at the 2021 Brit Awards, where Griff was named the Rising Star of the Year, while Swift took home the Global Icon award. Swift has also previously shared her love for Griff's song 'Shade Of Yellow', describing it as "excellent".
In the time since the release of her mixtape two years ago, Griff has gone on to pick up the NME Radar Award at the 2022 BandLab NME Awards.
The award was presented by her 'Head On Fire' collaborator, Sigrid. "I count it as a privilege that every day I get to do this," Griff said upon receiving the award.
The two also spoke to NME about their performance at the event and the "genuine" friendship that has blossomed because of it.
"I think we're genuinely friends. I feel like it was birthed out of us actually really getting along with each other, and when we got into the studio, it wasn't that we wanted to write a collab, it was that we just wanted to hang out," Griff said on the red carpet at the time. "That's hopefully translated… It's not some industry set-up collab."