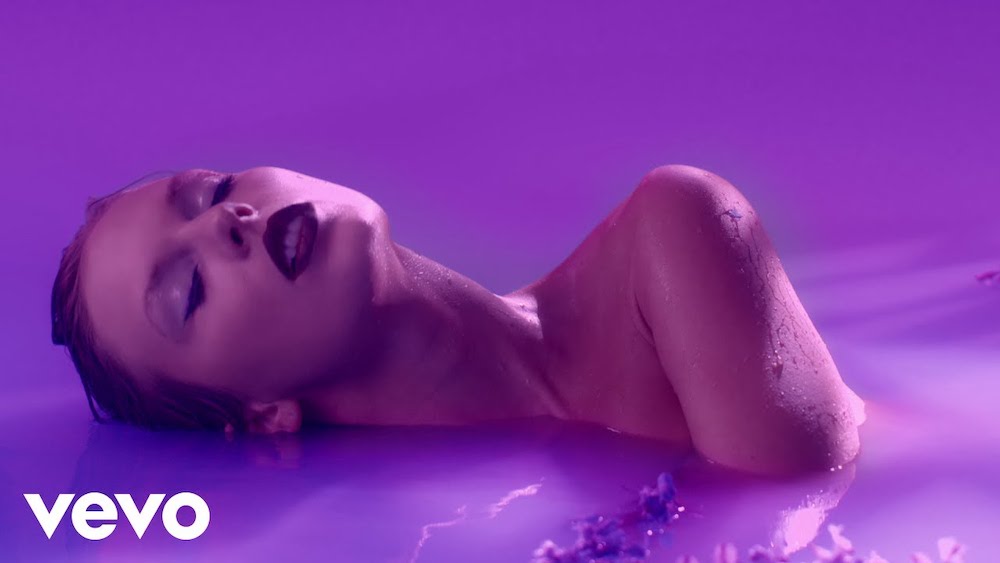 When Taylor Swift does something, the world pays attention. That much has already been proven many times over, most recently as US Senators quoted Swift lyrics during this week's Ticketmaster and Live Nation hearing. And then there's the fact that one out of every 25 vinyl albums sold in 2022 was a Taylor Swift album. NBD! Anyway, tonight Swift is doing a victory lap by releasing a music video for Midnights track "Lavender Haze."
Directed by Swift, the clip finds her waking up in the middle of the night next to a partner, played by Laith Ashley, who is still in dreamland. (Relatable, honestly.) Unable to sleep, Swift spins around in a literal puff of lavender smoke and lounges on a '70s sofa. Soon, she's crawling through a field of — yep! — lavender, which turns into a purple pool. After a soak in that bath, Swift caps off the sleepless night with a smoke-filled party. More fun than sleeping, that's for sure. Watch Swift's "Lavender Haze" video below.
Midnights is out now on Republic.