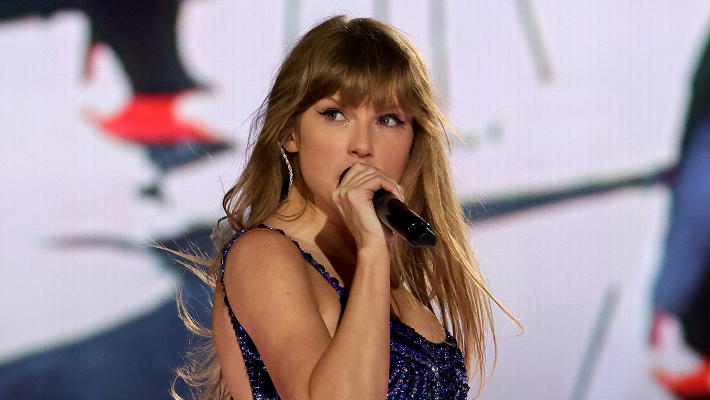 Taylor Swift's time outside the country has been rocky. Since the singer's international The Eras Tour wing started, she's experienced a series of unfortunate events.
While in Argentina, a freak rainstorm forced her to cancel the performance on the second night. Over the weekend, a heatwave in Brazil required Swift to push back a show. Sadly, before the rescheduled performance, a fan tragically died. Once Swift made it back on stage, she honored the deceased by singing her song "Bigger Than The Whole Sky."
That night, Swift also struggled with her footing after she broke a heel onstage. Social aggregator platform Pop Crave reposted a claim to its official X (formerly Twitter) that a concertgoer smuggled the broken end of the shoe into their purse.
After the clip went viral, fans chimed in as many hoped it would end up on a bidding website.
"That's gonna go for bank on eBay," penned one user.
"That's going to be worth a whole lot of money someday," wrote another.
"This fan is about to make a fortune on eBay," added another.
"The heel should go for auction to raise funds for the victim's family," suggested one, referring to the late fan. If the microphone Cardi B tossed while in Las Vegas could be auctioned off for nearly $100,000 in charity, the lucky Swiftie could certainly do the same.
Cardi B is a Warner Music artist. Uproxx is an independent subsidiary of Warner Music Group.