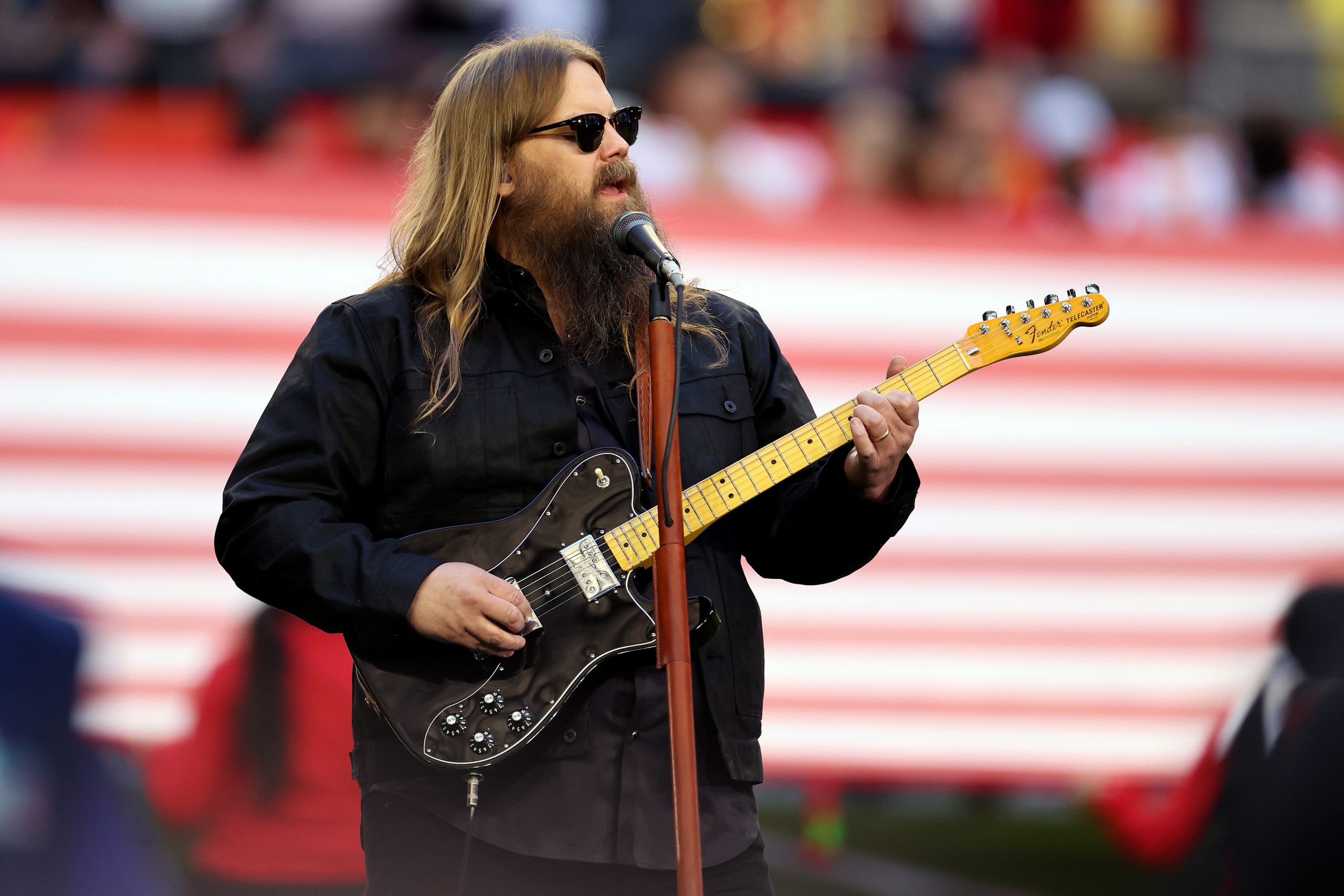 After holding his own alongside no less than Stevie Wonder and Smokey Robinson at the Grammys last week, country authenticity beacon and resplendent beard-wearer Chris Stapleton was tasked with singing "The Star-Spangled Banner" at the Super Bowl in Arizona tonight. Stapleton has previously said the Super Bowl is the only venue in which he'd be willing to sing the National Anthem. At a press conference Thursday, he explained that he thought by drawing that line, he'd avoid having to ever being asked to sing the song in public; instead he might have manifested the opportunity. "The National Anthem's not an easy song for singers," Stapleton said. "It's one that can go horribly wrong, as we've seen many times in the past. Hopefully it won't happen for me, knock on wood."
Clearly, it did not go horribly wrong for Chris Stapleton. Watch below.
Also before the big game, Babyface sang "America The Beautiful" and Sheryl Lee Ralph sang "Lift Every Voice And Sing," the Black National Anthem.