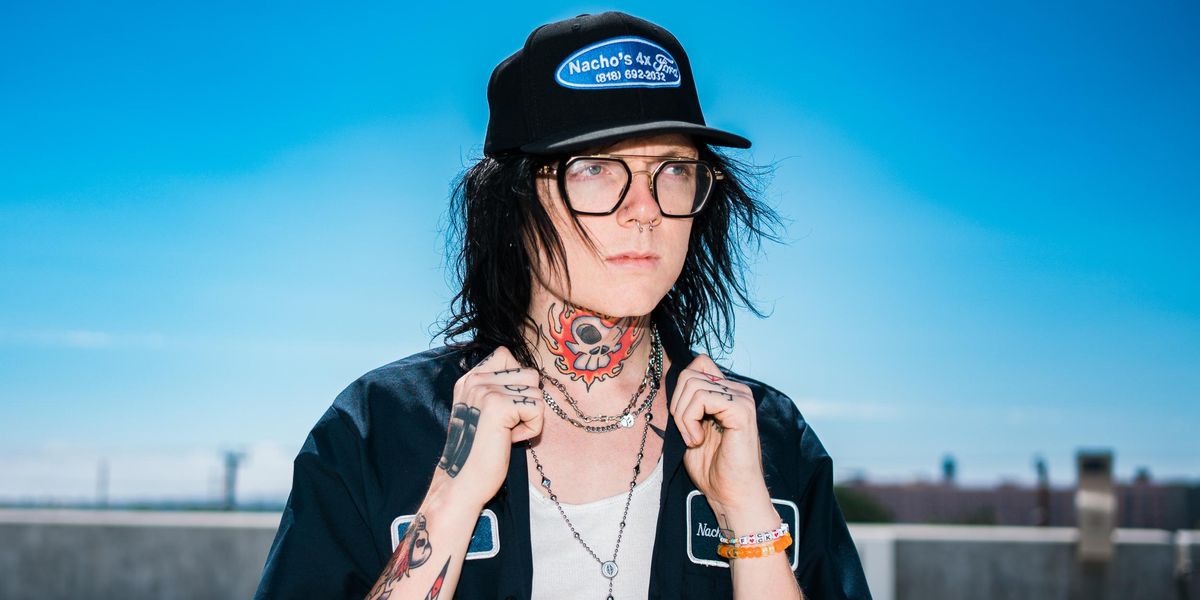 Interview and Photos by Jordan Edwards
Sueco recently released the deluxe version of his album It Was Fun While It Lasted. It includes several new tracks, and he's celebrating with a headlining tour featuring labelmate KILLBOY.
The past few years have been wild. His breakout hit "Fast" feels like a half a lifetime ago. Sueco's sound has become more guitar-driven–the kind of rock that has fans shouting back the lyrics at sold out shows. He's also scored a radio hit with "Paralyzed" and appeared on tracks by Papa Riach, ILLENIUM, and Steve Aoki.
We caught up with him in Los Angeles before the tour started.
Congrats on the deluxe version of It Was Fun While It Lasted. What have you added for fans?
We added on seven new songs for the deluxe, a lot of the songs are a bit more experimental, and pushing the sound, and testing out where I wanna take things next. I'm still in that process as we speak, to be honest.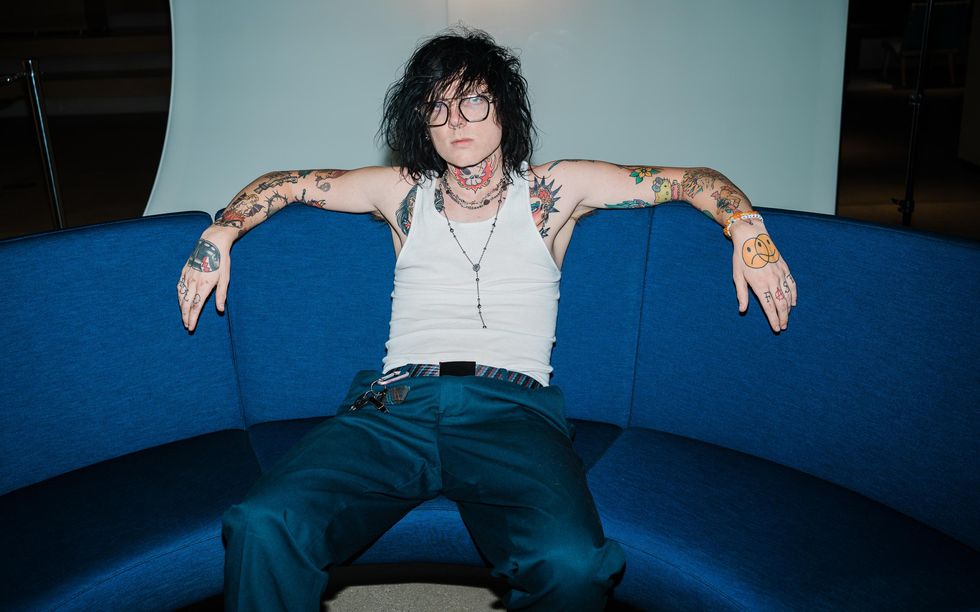 I think your song "Funeral" has sort of an old school, early '80s punk feel. Is that what you were going for?
Yeah, I remember when we were in the studio, I just wanted to make something hard and uptempo and ready to turn up to. I had been listening to a lot of Dead Kennedys and Ramones at the time, so that actually makes sense if it has a bit of that OG punk vibe to it.
I really like "Salt." Will there be more Sueco piano ballads? "It's Going Good!" has some of that too.
Maybe, we will see. Probably. It's just a classic instrument and a classic way of approaching songwriting. A good piano song will never ever go out of style, and it will always age well. To me, the hallmark of a good song is if it sounds good with just a guitar and voice or piano and voice.
Your sound has evolved a lot over the last few years. Are you comfortable with where you're at now?
I don't really like the term comfortable, because when you're comfortable you become complacent, and then you stagnate, and then you fall behind. I feel like true art and culture is a moving target, so you can never be comfortable, you always have to evolve with it. I would say that this sound that is on IWFWIL strikes close to home, but I'm ready to expand upon it and take it further with the next project.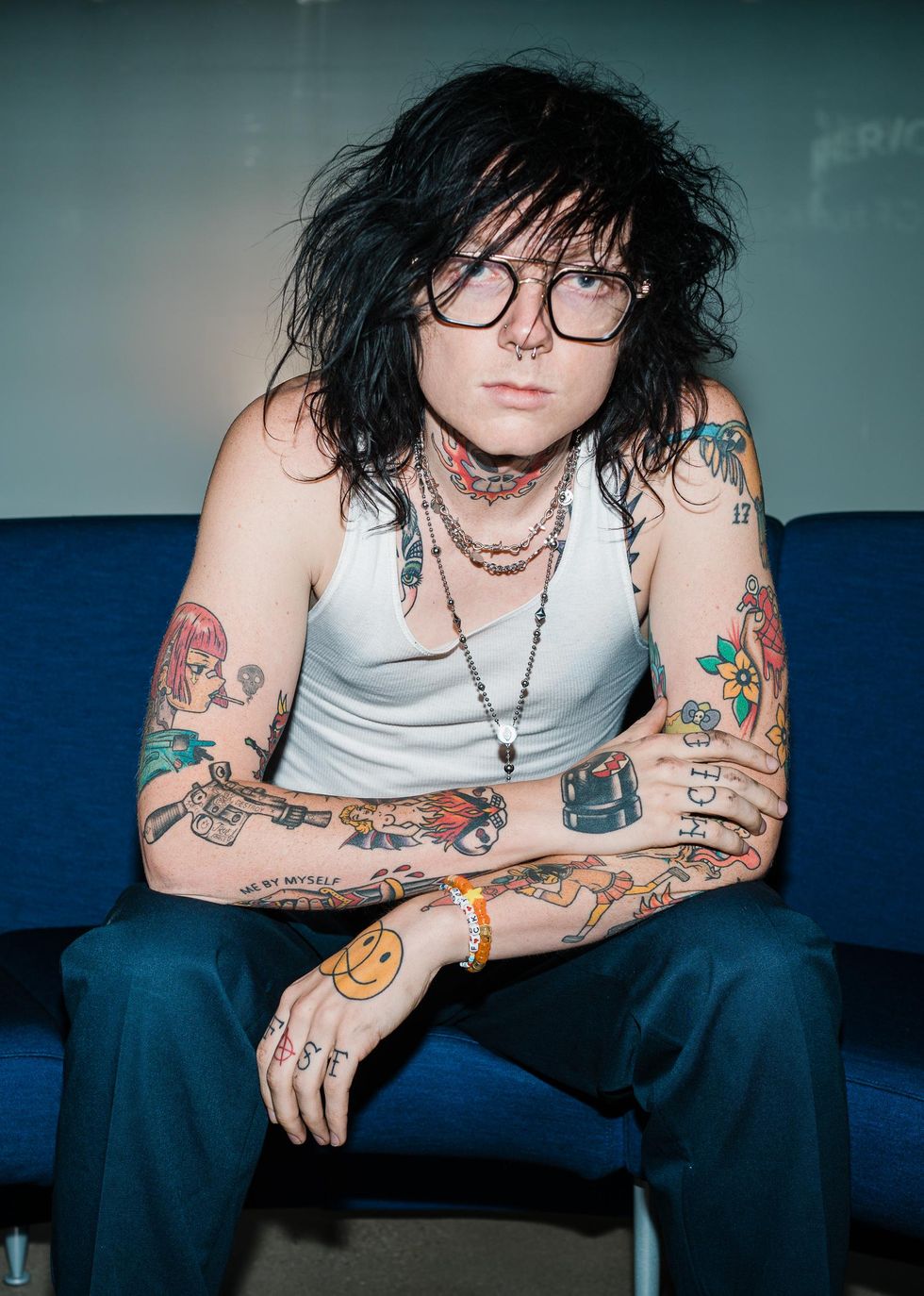 You've done a lot of collaborations, but I'm sure there's a lot you've turned down. How do you choose what project to jump on?
It's pretty easy to me at least. Do I like the artist, and is it the right song or collaboration? There are plenty of artist friends that I have that we just haven't been able to get that right song or collab just yet. At the end of the day, it's about the song. If the song's good enough, most everything else falls by the wayside.
You recently unveiled the Sueco Split Personalities experience for The Sandbox. What was it like to develop that?
That was such an insane experience to be able to have an idea materialize in the web3/digital space. Growing up, I was a gamer, so to be able to have my own full experience is a dream come true. The people at Sandbox are super helpful, and we would just bounce hella ideas off of each other to see what was possible. Looking forward to doing more in the space for sure,. It's just so new. Imagine where it'll be in just a couple years from now. Possibilities are limitless.
We sort of talked about this the first time I interviewed you. Does the future of Al scare you?
I mean, yes of course. In the more immediate future, there are already AI bots that are creating visual art and beats at a high level. AI was a tool used in designing the tour flyer. I think human judgement and creativity will always be needed to oversee AI creation, but the vast majority of artistic work will soon be able to be done completely by machines. Which is a trip to think about as a creative.
But in the more broad, long term sense, we just have to hope that the robots are going to think nice of us humans. It will inevitably get to the point where machines can improve themselves faster than we can, and when that happens, Pandora's Box is opened, and good luck shutting it.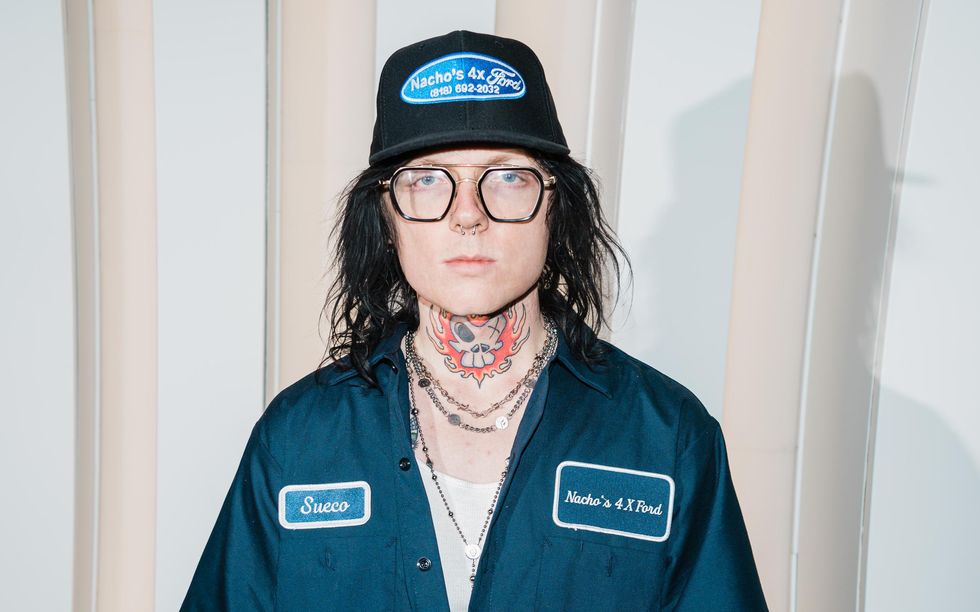 Tell us the story behind the mechanic's suit. Was it made custom?
The studio that I mainly work out of with my guy Colin Britain is right next to a mechanic shop. It's called Nacho's 4×4 Ford, and it's run by this dude Nacho and his sons. They are some of the coolest, most hardworking people I know. And the sons are all big fans of me, so I always go over and hang out for a bit when we're working out of there. One day when we were recording drums, we cracked a cymbal and it was no good anymore, so we all signed it and brought it over to Nacho and the boys, and they hung it up. I remember commenting several times how cool I thought there uniforms were, and a couple days later they came over to the studio with a full uniform that said Sueco and a hat. Cool ass people, lemme tell you. Big love to Nacho and the boys.
Besides the shows themselves, what's your favorite thing about being on tour?
Besides the shows and meeting all of the supporters, the best part about tour is getting to seeing the world. When we went on this Europe run, it was surreal to me. I had never been to any of these countries in my entire life. Here i was, halfway across the world from where I grew up, where people don't even speak the same language as me, but we're all unified by some songs that I wrote when I was feeling some type of way. The magic in that is crazy to me. I remember Amsterdam specifically has got to be the most beautiful city I've ever been to in my life. It felt like disneyland or something for real.

Sueco – Last Thing I Do [Music Video]

www.youtube.com