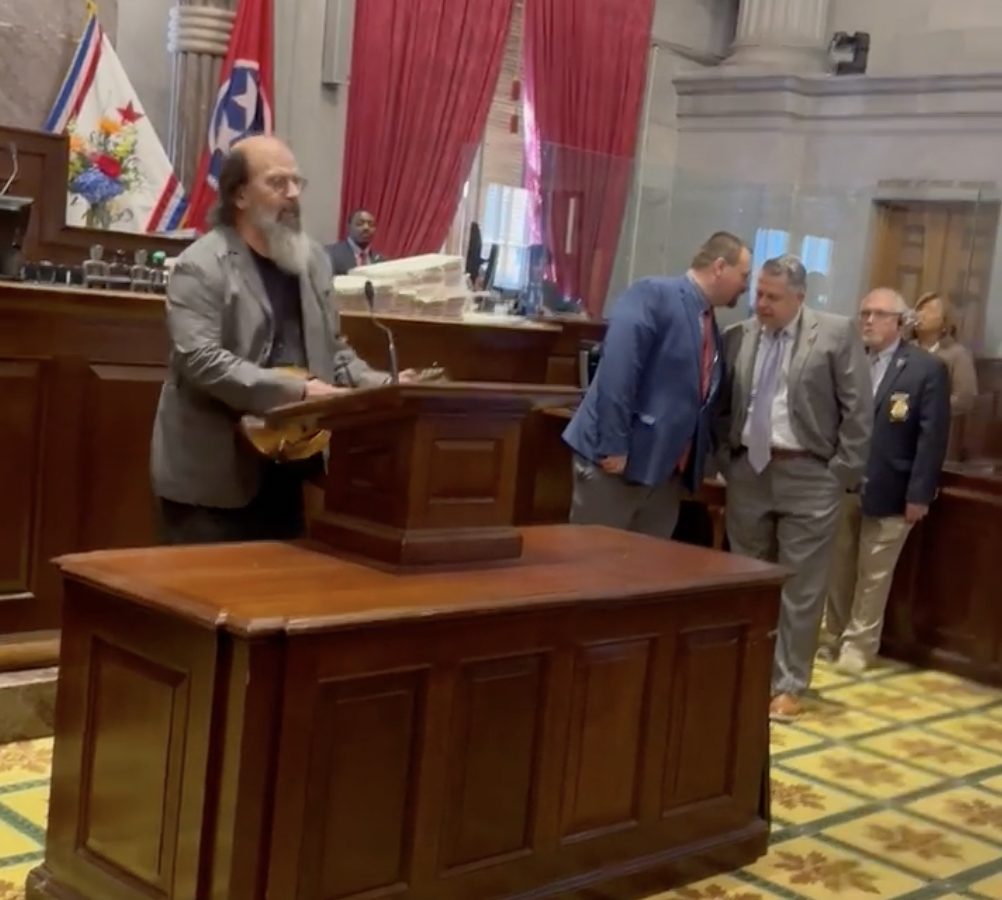 Today is 4/20 (happy 4/20 to all those who celebrate!), and Steve Earle's 1988 marijuana grower ballad "Copperhead Road" has been named an official state song of Tennessee — where weed happens to still be illegal. Irony, folks. Anyway, Earle visited the statehouse in downtown Nashville today to receive the honor and perform "Copperhead Road" for the 113th General Assembly. Earle also told the assembled to listen to "Devil's Right Hand," which is about gun violence. (Tennessee has been in a state of political turmoil since the March 27 Covenant School shooting. Earlier in the month, Gov. Bill Lee signed an executive order strengthening background checks on gun purchases.)
Additional state songs of Tennessee include "When It's Iris Time in Tennessee" by Willa Waid Newman, "Tennessee Waltz" by Redd Stewart and Pee Wee King, and "Rocky Top" by Boudleaux and Felice Bryant. The bill to recognize "Copperhead Road" as a state song was first presented by two Democrats, Bo Mitchell and Heidi Campbell, who is running for Nashville mayor.
Watch Earle perform below.