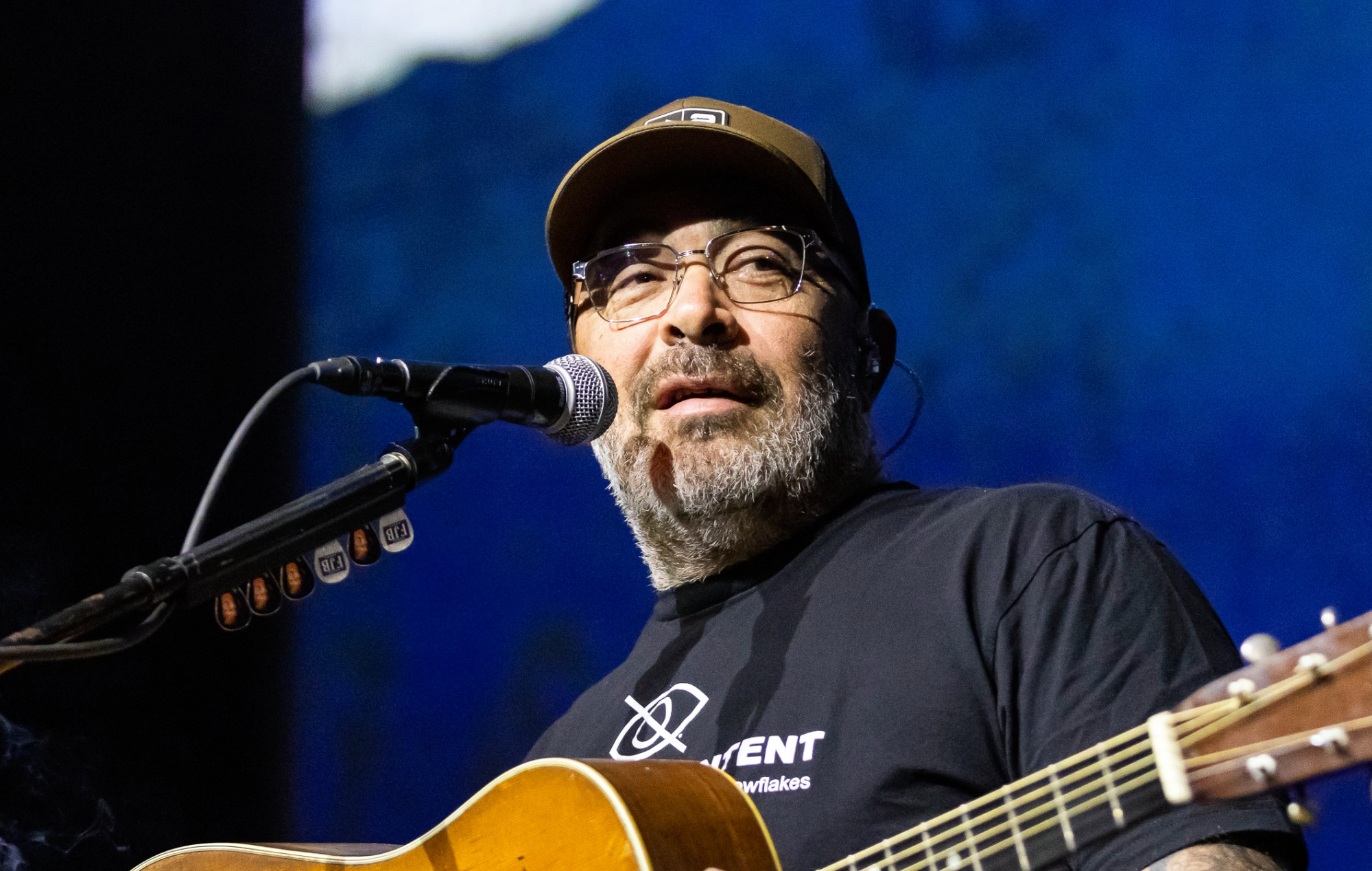 Staind's frontman Aaron Lewis has received harsh criticism of his photo of 32 dead coyotes spelling out 'Trump 24'.
On Wednesday (October 18), Lewis took to Instagram to post a photo endorsing Trump's 2024 presidential campaign using the carcasses of 32 dead coyotes. The disturbing image can be viewed here. "Successful morning in Texas", he wrote in the caption. NME have reached out to Lewis' representatives for comment.
According to Billboard, Lewis also posted the photo on Trump's social media platform Truth Social. There, he apparently wrote that the coyotes were sourced from a three night hunt in Texas: "Who knew it would take exactly 32 dead coyotes to write such a poignant message to this amazing country we are all watching crumble before our eyes."
The frontman has received quick backlash. The top comment on his post says: "Those coyotes aren't nearly as dead as your career has been for the last 20 years."
Lewis has also been criticised by animal welfare rights organisation PETA. In a statement to Billboard, their senior vice president Lisa Lange said: "How vile and pathetic that a washed-up musician, desperate for relevance, terrorized and killed animals to get a brief taste of the attention he obviously craves.
"Just like the dogs who share our homes, coyotes feel pain and fear and love their families, and because they're one of the few species found in nearly every U.S. state, they're beloved by many as America's 'song dog.' PETA encourages Aaron Lewis to seek attention through some act of kindness, rather than slaughtering individuals who are simply trying to eke out an existence in an increasingly paved-over world."
The nu-metal/country musician has previously expressed right-wing views. In his 2021 song 'Am I The Only One', he criticised the removal of Confederate statues, and has separately said former President Donald Trump's impeachment "couldn't have been more unconstitutional". He has also brought Republican congressman Madison Cawthorn on stage at a solo show last year, calling him a "dear friend".