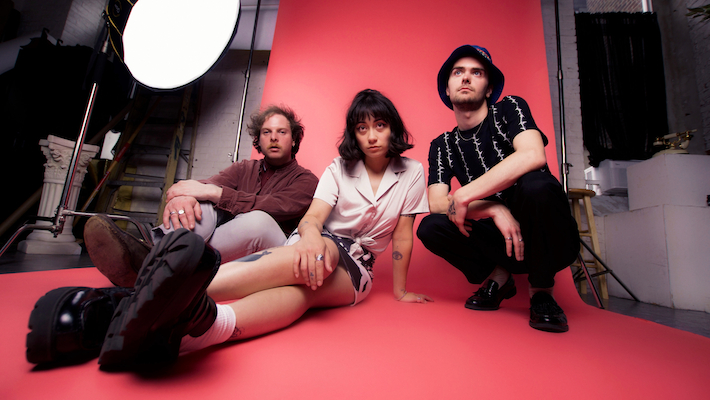 Spirit Of The Beehive are one of the most cinematic, riveting indie rock bands around, esteemed for, among other things, their most recent album, 2021's Entertainment, Death. They lean toward the reverb-drenched shoegaze vibe of Ovlov or Hotline TNT, but have a disorienting, chaotic edge. The band just announced a new EP arriving soon called I'm So Lucky, as well as some tour dates. The singles "Tapeworm" and "Natural Devotion 2″ are out now.
The EP follows the end of the relationship between the members Zack Schwartz Rivka Ravede. They were together for over 10 years. "For the first three or four months after it ended, it was pretty rough," Schwartz said in a statement. "I don't know if anybody was sure we would continue doing the band. But then we sorted it out slowly and we just all wanted to get back to work."
Listen to "Tapeworm" and "Natural Devotion 2″ above.
Find the tour dates below.
09/05 — Cleveland, OH @ Mahall's
09/06 — Chicago, IL @ Empty Bottle
09/08 — Philadelphia, PA @ Johnny Brenda's
09/09 — Arden, DE @ Arden Gild Hall
09/10 — Baltimore, MD @ Current Space
09/12 — Kingston, NY @ Tubbys
09/14 — Brattleboro, VT @ The Stone Church
09/15 — Brooklyn, NY @ Baby's All Right
I'm So Lucky is out 9/1 on Saddle Creek. Find more information here.