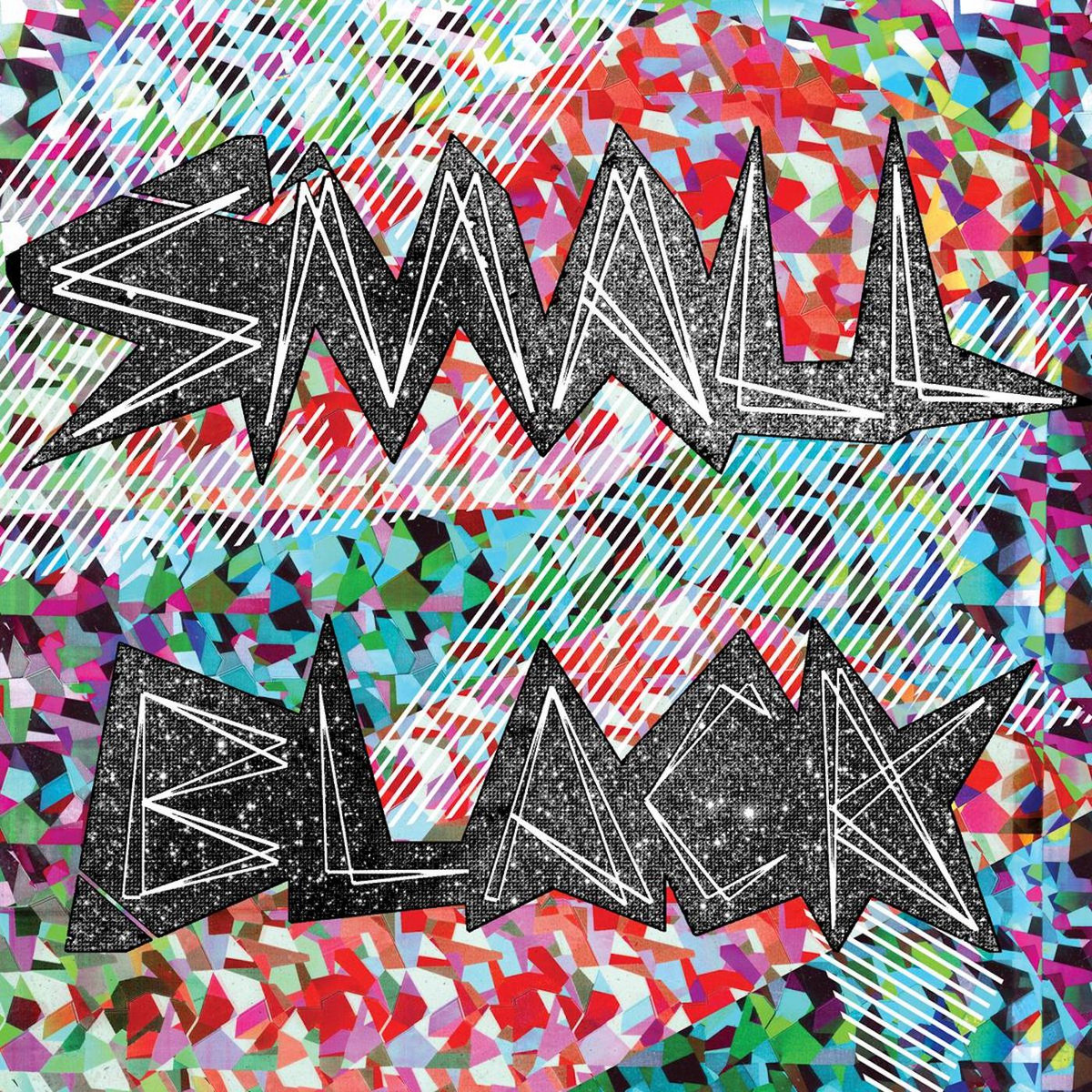 Small Black returned with a new album in 2021, and in 2023 they're releasing a sort-of new album. Having revived an old hard drive full of music recorded around the time of their 2009 self-titled debut EP, the band retrieved a bunch of old material and expanded the EP into a full album. It's being released as a 2xLP set, with sides C and D respectively comprising rarities and a sort of sonic scrapbook of that era. (Side D will be exclusive to the vinyl release.)
Here's the band's Josh Kolenik with more details:
Ryan and I would lock ourselves away on weekends in the attic of my Uncle Matt's surfboard workshop/house on Long Island in 2008/2009. There was nothing to do there except get tuned up on vodka-lemonade with Matt and run the dinky Casio through a $5 Radio Shack amp to see how crazy it sounded. We didn't really know the proper rules of recording, and the only absolute must was that there be no real drums on the album as we'd had enough of craigslist. There were no expectations for the songs, except to play some Todd P warehouse shows and then Despicable Dogs changed our lives.

It's been well over a decade now. Matt's gone, back surfing in the sky somewhere. There was a real spirit to being at his house, with full focus on the tunes for these 48 hour marathons that gave them an intimacy that still feels fresh to me. We originally had made a full record, but ended up sitting on some tracks as we figured out the live band and did an EP instead. Last year, I plugged in a hard drive we thought was never going to turn on again and found the lost music for Desert of the Heart. It had always felt like the missing song from this era, so we decided to spruce it up and finish the mix. In doing so, it just felt right to get all the other side B tracks we had from that era, and turn the Small Black EP into the LP it was intended to be. Most of the other tracks on the second side are things that we'd played live at the little venue we ran, Bongozz, but the recordings were never officially released. Side C has the classic remix of D-Dogs from Washed Out along with some other rarities, including a live version of Weird Machines from our 2nd ever show.

We found a ton of home tapes going through the archive that we collated into a 23 minute time capsule of our recording and songwriting at that time. Jamming with kids in Charlottesville after a house show. Synth sessions on the roof of Ryan's Bushwick loft. It's a document of that time, outside of the constraints of songs and choruses.

It was a trip to go back to 2009 and made me proud of what 2 kids with a blown out Casio SK-5 and an MPC in a freezing surfshack came up with! It's been a hell of a run with Ryan, Juan and Jeff and we just keep on rolling!

– Josh
One of those resurrected oldies, "Desert Of The Heart," sees release today along with the announcement. Hear it below.
TRACKLIST:
Side A
"Despicable Dogs"
"Weird Machines"
"Bad Lover"
"Pleasant Experience"
"Lady In The Wires"
Side B
"SK5 Banghouse"
"Desert Of The Heart"
"Independence Day"
"Watchers"
"Kings Of Animals"
"Midnights House"
Side C – B-SIDES and RARITIES
"Despicable Dogs (Washed Out Remix)"
"Bad Lover (DJ Sabrina Remix)"
"Don't Worry Your Mind"
"Weird Machines (Live at Bongozz)"
"Despicable Dogs (Shredder Skate Park Edit)"
SIDE D – Field Recordings and Demos (will be vinyl only and not streaming)
Small Black is out 3/31 on 100% Electronica/Jagjaguwar.