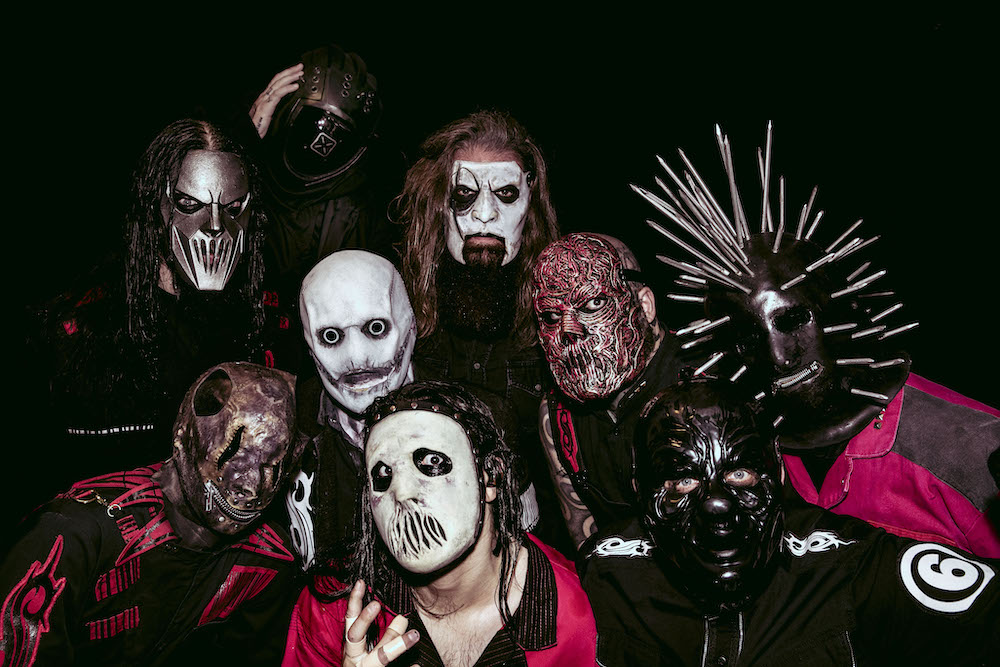 Slipknot are kicking off a European tour in Austria tonight, but two longstanding members of the group will not be with them. The band just announced that they "have parted ways" with Craig Jones, the keyboard/sample player who has been with them since 1996.
And yesterday the band revealed that drummer Shawn "Clown" Crahan, the only remaining founding member of Slipknot left, would not be accompanying them on this current tour. "I'm back home supporting my wife through some health issues, and I'll be back on the road as soon as I can," he wrote in a message.
Slipknot are currently on tour in support of last year's new album The End, So Far.