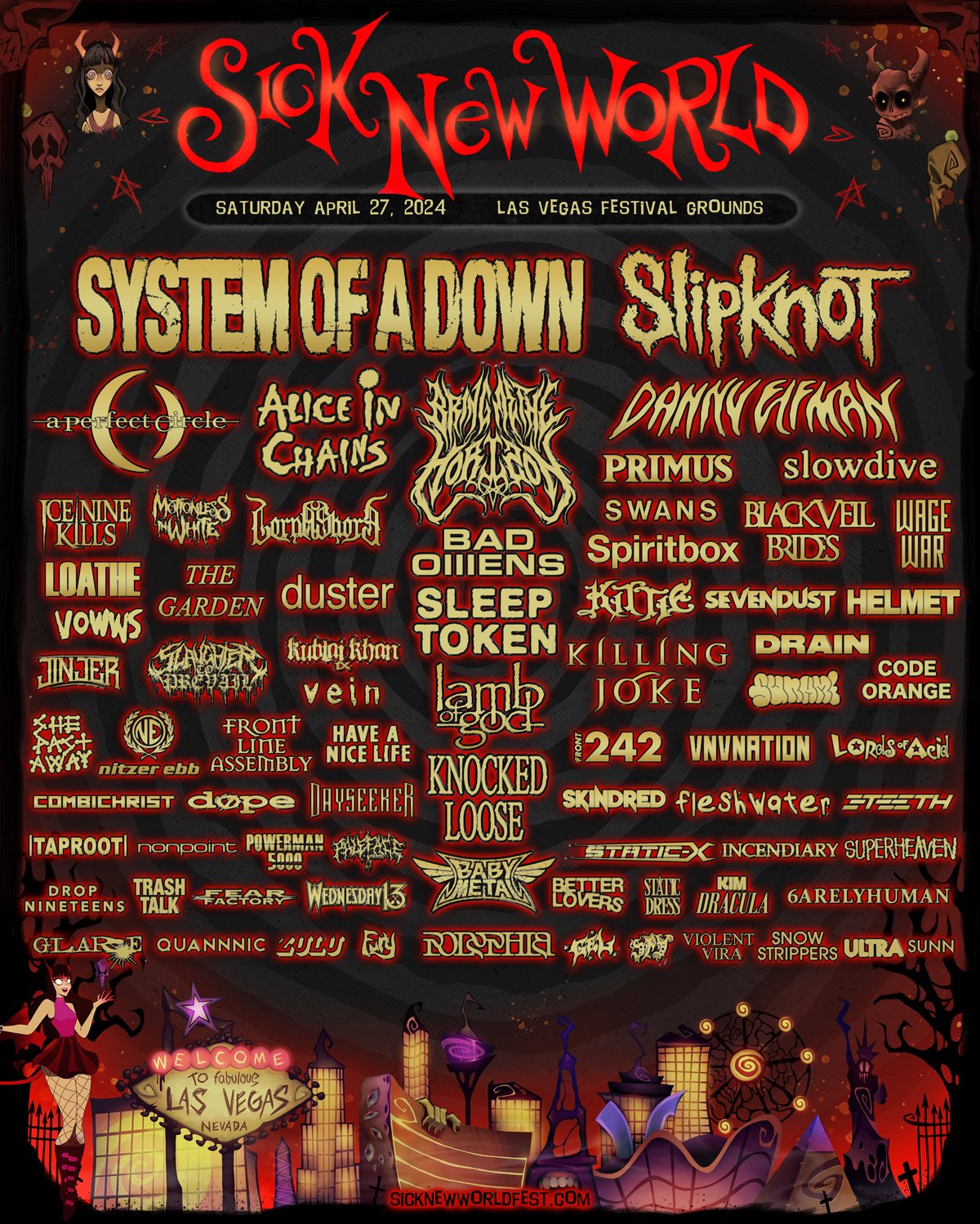 With the official start of fall in most areas of the United States, outdoor music events are winding down. However, it's never too early to begin planning next year's festivities. That's the precise frame of mind organizers of Sick New World are operating in. Yesterday (October 9), the official lineup for next year's event has been revealed. Sick New World 2024, which is slated to take place on April 27, will feature headliner performances by Slipknot and System Of A Down.
Although this marks Slipknot's first appearance at the festival. Last year, System Of A Down was the inaugural closing act following sets by Deftones, Evanescence, and Chevelle. Slipknot took to the band's official X (formally Twitter) page to share the news by uploading the official flyer with ticketing information.
Other notable acts on the Sick New World 2024 lineup include A Perfect Circle, Alice In Chains, Bring Me The Horizon, Danny Elfman, Swans, Slowdive, and Primus. Last year's event featured four performance stages. So far, set times and stage assignments have not been shared. On the other, Sick New World organizers have confirmed that the event will return to the Las Vegas Festival Grounds.
The 2024 Sick New World Festival will take place on Saturday, April 27, 2024, in Las Vegas, Nevada. Pre-sale starts this Friday, October 13, at 10 am Pacific time. Find more information here.