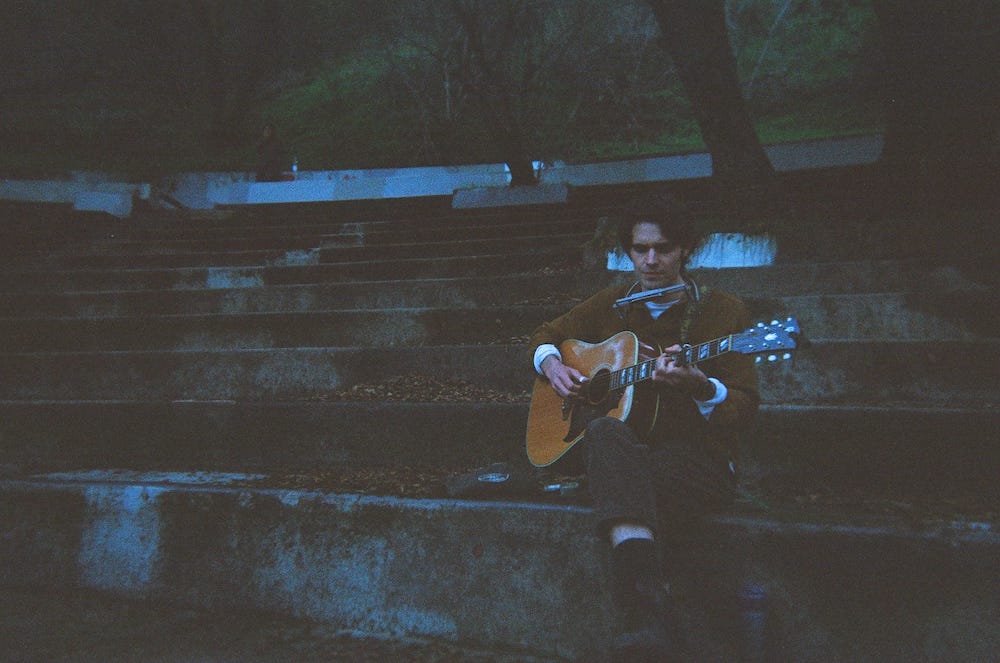 Former Modern Baseball frontman Jake Ewald continues to steadily release music under his project Slaughter Beach, Dog. In 2020, Ewald released surprise LP At The Moonbase and followed it up with a 2021 cover of Townes Van Zandt's "If I Needed You." Last year around this time they shared a collab with then-tourmates Anika Pyle and Trace Mountains, "Just Like Me." Now, Slaughter Beach, Dog have shared a cover of The The's classic 1983 track "This Is The Day" via Ewald's Substack, Pause For Effect.
Included with the cover is a note to everyone, subscriber or not:
hey folks

opening the gates this month for anyone who isn't a paid subscriber. take a peek behind the curtain, why don't ya? this month's song is a cover of "this is the day" by the the, recorded two summers ago at the metal shop with zack and ian. essay is about doing things quietly with purpose and a radiator hospital show that i may never forget. if you like what you find, please consider subscribing for $5/month.

not much news to report as we've just wrapped a month of touring. the full-band shows we just finished were a revelation – thanks very much to anyone who came out to see us. it's because of you that we get to keep doing this, putting our love and joy and laughter and pain into these performances. this work feels important. we are finding more meaning in it every day.

with gratitude,
jake
Listen here via Substack.