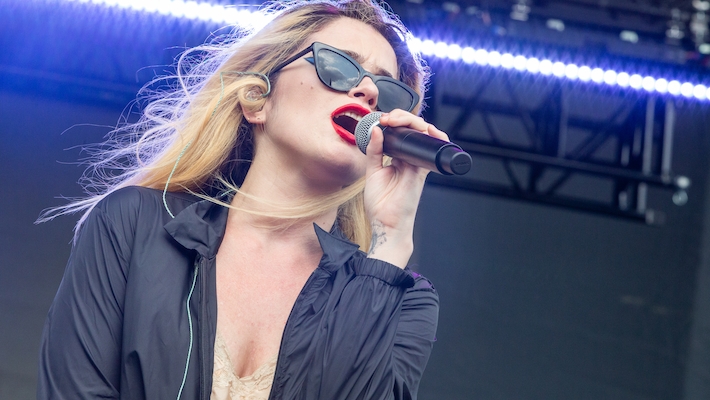 It's been almost 10 years since Sky Ferreira released her debut album, Night Time, My Time. Since then, fans have been anxious for new music.
Though she's revealed that her second album is titled Masochism, a release date for this hotly-anticipated album, years and years of rumored release dates have come and gone.
Fans felt a glimmer of hope back in 2019, when Ferreira released "Downhill Lullaby," which was said to be the single that would kick off the Masochism era. Ferreira would not release music for another three years, until 2022, when she released the song "Don't Forget."
Because of these numerous delays and pushbacks, fans have gotten fed up waiting for her. So much so, that some fans took the liberty of renting a helicopter and flying a banner reading "Free Sky Ferreira" outside of the Capitol Records building in Los Angeles yesterday (September 22)
And this isn't the first time fans have go to such extremes. Last month, fans evidently rented a billboard in Times Square in New York City, which featured a picture of Ferreira, also reading "Free Sky Ferreira." Ferreira later vocalized her support for the billboard.
This fall, Ferreira will be going on a nationwide tour, performing at several intimate venues throughout the United States. Though there is no word if this will be to promote Masochism, as there is still no word as to when we can expect the album.