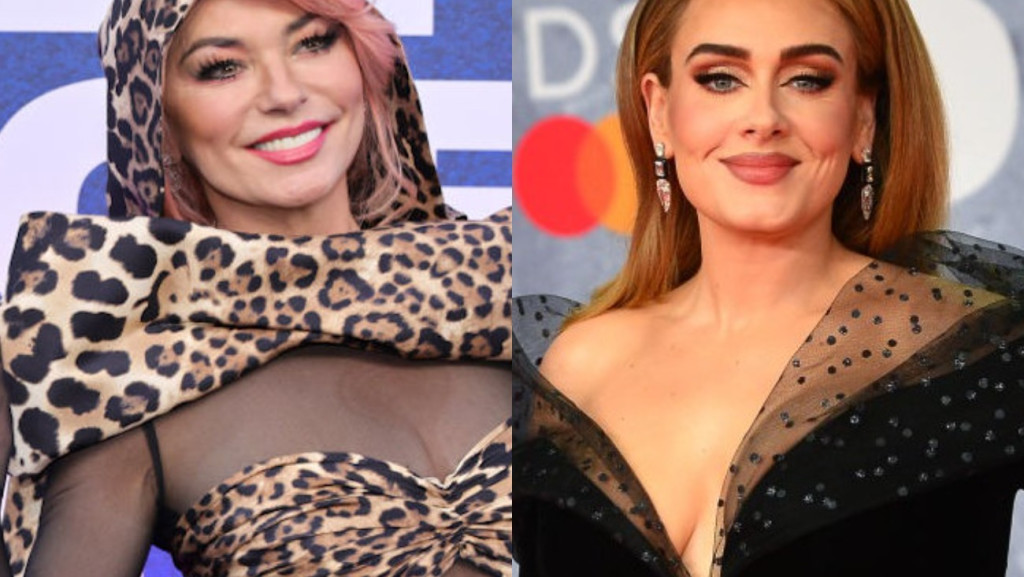 Country-pop music star Shania Twain isn't impressed by much, not even movie stars Brad Pitt or Ryan Reynolds. But she is dazzled by one particular singer. On Sunday, September 10, during an interview with The Sun, Shania opened up about her future music plans, which she hopes include collaborating with fellow singer Adele.
Contrary to Noel Gallagher's feelings about his semi-encounter with Adele, Shania's interaction with the British music star at the 2023 Grammys fueled her desire for them to work together soon.
"I would love to sing with her," said Twain. "I think we would blend beautifully together. Obviously, that would be amazing. She's a great singer and has her own style that is unique. She's a character on stage, too. She's a fabulous performer. She's so funny. I like her a lot."
Fans online are excited by the mere thought of the two musicians recording a song together.
"I hope Adele accepts. I want to hear how they sync," wrote one person.
"I'd love to hear it," opined another.
One fan proclaimed, "Two icons coming together."
"The thought of Shania Twain and Adele collaborating is enough to make any music lover's heart skip a beat," remarked one person.
"Omg! Feature of the decade," wrote another.
One fan posed the question via a poll, asking others whether the potential track should lean into pop or country music.
Would this be country?? Or would this be pop??

— Its Just Shane (@Skerrd22) September 11, 2023