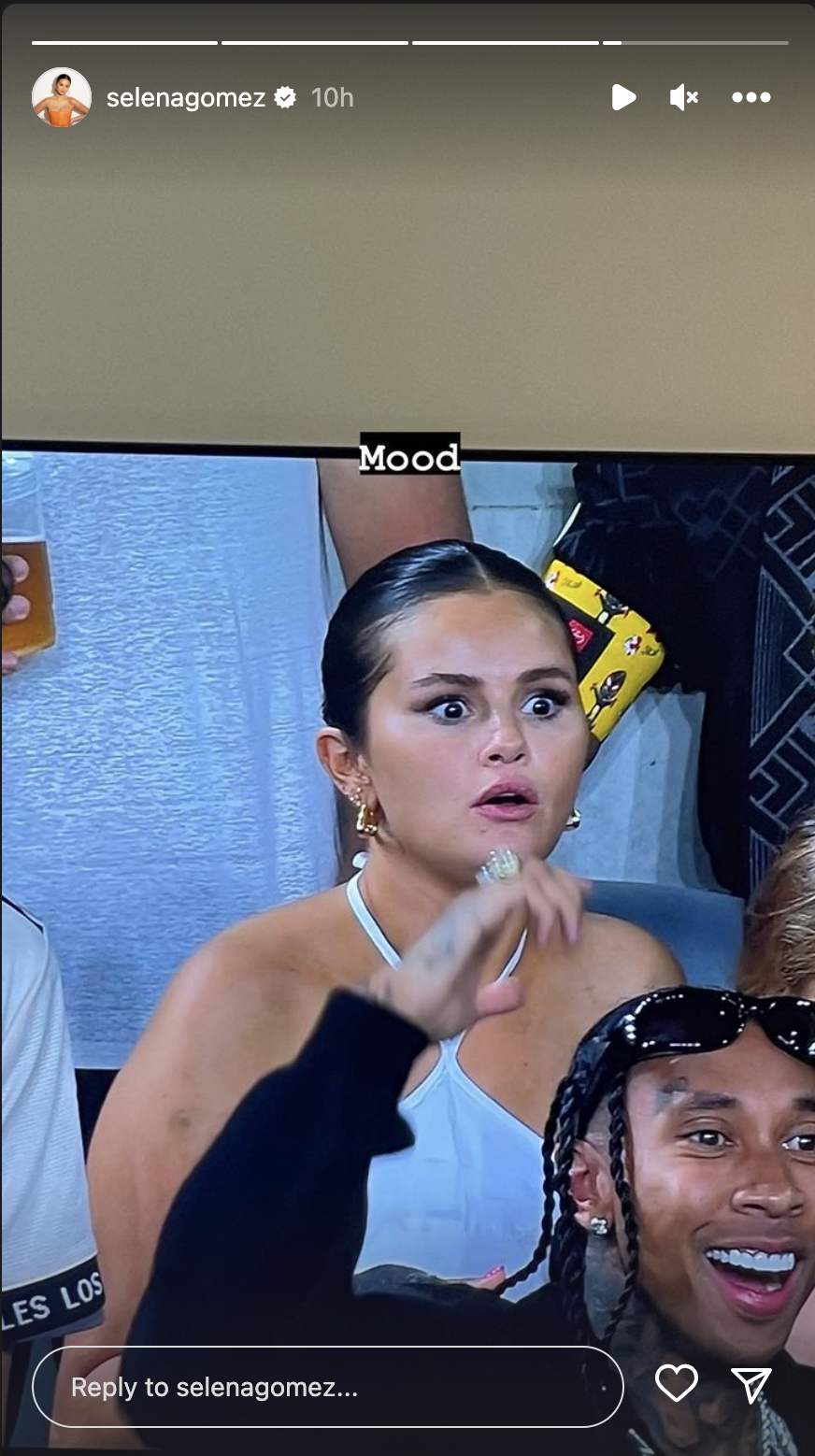 Lionel Messi completed his footballing resume by winning the World Cup with Argentina last December, but Messi's legacy is still growing in multitudes since joining Major League Soccer's Inter Miami CF in July.
His Inter Miami debut was the city's main attraction, with stars such as LeBron James, Serena Williams, and Kim Kardashian in attendance. Days later, DJ Khaled's son, Asahd, walked onto the pitch with Messi for the pre-match ceremony. (Of course, Khaled captured it all for Instagram.) So, it came as no surprise that A-listers flocked to BMO Stadium to witness Messi and Inter Miami take on LAFC on Sunday night, September 3 — his first-ever MLS game in Los Angeles.
Inter Miami topped LAFC 3-1, and Miami remains unbeaten (11-0) since adding Messi, but Messi was held scoreless. (He logged two assists, don't worry.) In the 38th minute, a seemingly inevitable Messi goal was saved by John McCarthy, and Selena Gomez's eyes nearly popped out of her head. Gomez screen-grabbed her own viral video and posted it to her Instagram Story, writing, "Mood."
In addition to Gomez, celebrities on hand included Prince Harry and Meghan Markle, Leonardo DiCaprio (a popsicle was his plus-one), Tom Holland, Tobey Maguire, Will Ferrell, Nas, Tyga, Edward Norton, Jason Sudeikis, Brendan Hunt, Owen Wilson, and Mario Lopez (as chronicled by MLS and Sports Illustrated).
See more clips below.